Traffic Fatalities Declined Again in 2009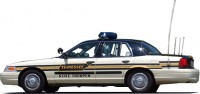 NASHVILLE — Preliminary figures indicate the number of traffic fatalities on Tennessee roadways declined sharply again in 2009. The Tennessee Department of Safety (TDOS) and the Tennessee Highway Patrol (THP) are dedicated to continuing that trend in 2010.  This year, the Tennessee Highway Patrol will once again participate in several enforcement initiatives aimed at saving lives in Tennessee.
Preliminary figures show that traffic fatalities declined from 1,043 in 2008 to 962 in 2009.
"We are confident our safety campaigns, which focus on rigorous enforcement and education, are clearly making an impact in saving lives, but we can't afford to become complacent," said Safety Commissioner Dave Mitchell. "Governor Phil Bredesen has made it clear that safe communities are one of his top priorities, and that includes safer highways.  Every life counts and the only acceptable number of deaths on our roads is zero."
"For 80 years, Tennessee Troopers have been trying to save lives one stop at a time," said THP Colonel Mike Walker.   "We'll continue that mission in 2010."
Funding provided by the National Highway Traffic Safety Administration (NHTSA), distributed through the Governor's Highway's Safety Office (GHSO) and funding made available from the Federal Motor Carrier Safety Administration (FMCSA)is allowing the Tennessee Highway Patrol to continue its commitment to provide increased enforcement and public awareness to reduce the loss of life and property on Tennessee roadways.
All programs will focus on the reduction of fatal and injury crashes. Troopers will be vigilant in the detection of impaired drivers, hazardous moving violations and safety belt usage as the THP continues to strengthen partnerships with local law enforcement agencies and highway safety advocates.
"Alcohol-related fatalities have declined in Tennessee from 414 in 2006 to 327 in 2008, but far too many people are killed each year because someone makes the decision to drink and drive," stated Colonel Walker. "Approximately 37 percent of fatal crashes in Tennessee every year involve an impaired driver under the influence of drugs or alcohol. There is no excuse for that, and State Troopers are dedicated to putting an end to impaired driving."
The Construction Accident Reduction (C.A.R.) program targets drivers who violate traffic laws while traveling through Tennessee highway construction and work zones when road workers are present. Funding from the GHSO will permit Troopers to work an additional 4,300 Hours in construction and maintenance zones throughout the state.
Tennessee continually receives national recognition for having the best roadways of any state in the nation.  In order to ensure roadways remain in top condition, maintenance and construction projects are inevitable.
Goals of the C.A.R. program include:
Providing assistance to stranded motorists
Increasing visibility
Aggressively enforcing hazardous moving violations
Enforcing safety belt and child passenger restraint laws
Reducing the total number of traffic crashes, fatalities and injuries by five percent in work zones
Statistics show safety belt usage in Tennessee has improved significantly since the introduction of the Primary Safety Belt Law.  According to 2009 data, the safety belt usage rate in Tennessee was 80.6 percent.  Despite increases, 57 percent of the total passenger vehicle occupants involved in fatal crashes were not buckled up.
Statistical data also reveals that a disproportionally large number of "under 21" drivers are involved in fatal crashes.  Alcohol presence and the lack of safety belt use are also indicated in many of these crashes.  For this reason, the Tennessee Highway Patrol is participating, once again, in the Strike Three Program to target young drivers who fail to wear safety belts and/or drink and drive. Funding from the GHSO will allow Troopers to work an additional 4,100 hours on this program.
"Young drivers are inexperienced, and many do not fully understand the deadly consequences of driving under the influence," added Colonel Walker.  "Funds for this program will allow additional patrols to be conducted by Troopers who will target areas frequented by young drivers.  According to our preliminary data for 2009, I believe this program is contributing to the decline in teenage fatalities.  Last year we saw the preliminary number of teen drivers killed in car crashes drop from 72 in 2008 to 48 in 2009."
In 2009, preliminary statistics indicate that overall 95 teenagers were killed on Tennessee roadways compared to 113 teenagers who lost their lives in 2008.
Goals of the Strike Three Program include:
Improving safety belt usage by five percent to lessen the severity of crashes
Facilitating community meetings involving citizens, local agencies and public officials to discuss underage drinking, Graduated Driver License laws, safety belt usage and Hazardous Moving Violations
Enforcing the Graduated Driver License Law and alcohol/drug statutes to decrease the number of alcohol-related crashes
Fostering safe driving habits among younger drivers
"Our partnership with the Tennessee Department of Safety is essential to saving lives in Tennessee," said director Kendell Poole, Governor's Highway Safety Office. "We will continue to support the vital efforts of the Tennessee Highway Patrol."
In addition to these initiatives, the Tennessee Highway Patrol will participate in a number of life-saving campaigns, including "Drunk Driving. Over the Limit. Under Arrest," "Click It or Ticket," and "Booze It and Lose It."
Troopers will also participate in a campaign entitled, Operation "Speeding Trucks And Negligent Drivers" The (S.T.A.N.D.) campaign will focus on commercial motor vehicles with emphasis being placed on commercial drivers who speed, drive recklessly, follow too closely, and change lanes improperly. Approximately 4,000 hours have been dedicated to this campaign through the Federal Motor Carrier Safety Administration (FMCSA).
Thanks to funding provided through GHSO and FMCSA, additional man-hours will be dedicated to these programs, allowing the Tennessee Highway Patrol to continue its efforts to educate the motoring public in responsible driving.  Tennessee may have experienced a significant decline in the number of traffic fatalities last year, but the Tennessee Highway Patrol's commitment and desire to further reduce fatalities on our roadways has not diminished.
About the Tennessee Department of Safety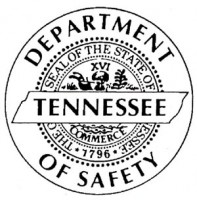 The Tennessee Department of Safety's mission is (www.tennessee.gov/safety) to ensure the safety and general welfare of the public.  The department encompasses the Tennessee Highway Patrol, Office of Homeland Security and Driver License Services. General areas of responsibility include law enforcement, safety education, motorist services and terrorism prevention.
Sections
News
Topics
Construction accident reduction program, Dave Mitchell, Federal Motor Carrier Safety Administration, Governor's Highway Safety Office, Mike Walker, National Highway Traffic Safety Administration, Phil Bredesen, Speeding trucks and Negligent Drivers, Strike Three Program, Tennessee Department of Safety, Tennessee Highway Patrol