Topic: Federal Motor Carrier Safety Administration
Nashville, TN – Tennessee Governor Bill Haslam issued Executive Order #56 Friday waiving federal hours of service requirements for petroleum transporters to prevent any fuel supply disruptions for Tennesseans from the Colonial pipeline leak in Shelby County, AL.
"This is a precautionary measure as we are not currently seeing any widespread unavailability of petroleum in Tennessee," Haslam said. "We urge Tennesseans to maintain their normal fuel purchasing and driving patterns to help prevent any potential impacts on our fuel supply while the pipeline undergoes repairs."
«Read the rest of this article»

Nashville, TN – Tennessee Department of Safety and Homeland Security Commissioner Bill Gibbons and Department of Transportation Commissioner John Schroer has announced the preliminary number of traffic fatalities in Tennessee last year and the state's strategic highway safety plan for 2015.
The 2014 traffic fatality numbers include vehicular deaths reported by all Tennessee law enforcement agencies.
Early figures indicate there were 961 vehicular deaths on Tennessee roadways in 2014. That's the second lowest traffic fatality number since 1963 and the fifth time traffic deaths have dipped below 1,000 since that year. «Read the rest of this article»
Five Tips to Avoid Fee Traps and Moving Scams

Yonkers, NY – A recent Consumer Reports story found that last year, Massachusetts officials sued one moving company and New Jersey officials sued two for providing low-ball estimates and then grossly inflating fees after loading the trucks. One of the companies had threatened to auction the possessions of customers who didn't pay.
Consumer Reports finds that hiring a moving company can be complicated, and even an honest mover can disappoint a consumer unless they know their rights. And those rights can vary depending on whether you're moving between states or within one. «Read the rest of this article»
THP Removes Unsafe Commercial Vehicles from Tennessee Roadways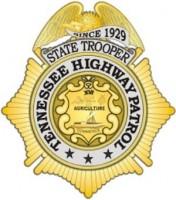 Nashville, TN – In conjunction with the Commercial Vehicle Safety Alliance, the Tennessee Highway Patrol will once again participate in the world's largest targeted enforcement program on commercial vehicles – Operation Roadcheck 2011. This 72-hour roadside inspection will begin at 12:01am, Tuesday, June 7th until midnight, Thursday, June 9th across North America. The ultimate goal of Operation Roadcheck is to enhance truck and bus safety, as well as security throughout the U.S., Canada and Mexico.
"It is more important than ever that we place an emphasis on commercial vehicle safety in Tennessee," said Department of Safety and Homeland Security Commissioner Bill Gibbons. "The Tennessee Highway Patrol will do its part to maintain the safety and security of our highways through inspections and roadside checks, but it is also the commercial drivers' responsibility to identify safety defects with their vehicle. Together, we can ensure that all motorists reach their destination safely. " «Read the rest of this article»
Traffic Fatalities Declined Again in 2009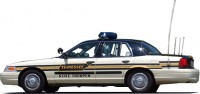 NASHVILLE — Preliminary figures indicate the number of traffic fatalities on Tennessee roadways declined sharply again in 2009. The Tennessee Department of Safety (TDOS) and the Tennessee Highway Patrol (THP) are dedicated to continuing that trend in 2010.  This year, the Tennessee Highway Patrol will once again participate in several enforcement initiatives aimed at saving lives in Tennessee.
Preliminary figures show that traffic fatalities declined from 1,043 in 2008 to 962 in 2009.
"We are confident our safety campaigns, which focus on rigorous enforcement and education, are clearly making an impact in saving lives, but we can't afford to become complacent," said Safety Commissioner Dave Mitchell. "Governor Phil Bredesen has made it clear that safe communities are one of his top priorities, and that includes safer highways.  Every life counts and the only acceptable number of deaths on our roads is zero." «Read the rest of this article»
Agencies Announce New Coalition Program to Assist Senior Drivers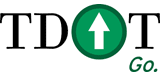 Nashville – Tennessee Department of Transportation Commissioner Gerald Nicely joined representatives from the Governor's Highway Safety Office, Department of Safety, Department of Health, Federal Highway Administration, Federal Motor Carrier Safety Administration, National Highway Traffic Safety Administration, AARP, AAA Auto Club South, and a number of other highway safety partners to sign a new Strategic Highway Safety Plan for Tennessee on Wednesday, September 30. The goal of the new plan is to reduce the number of fatalities in Tennessee by 10% by 2012.
"Working together, we have the ability to make dramatic strides in making Tennessee's roads safer," said TDOT Commissioner Gerald Nicely. "As a major partner in this effort, TDOT is increasing its focus on implementing improvements that can make roadways safer, like cable barrier rail, high visibility pavement markings, and improved directional signs."
«Read the rest of this article»