THP Removes Unsafe Commercial Vehicles from Tennessee Roadways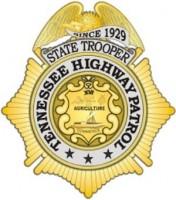 Nashville, TN – In conjunction with the Commercial Vehicle Safety Alliance, the Tennessee Highway Patrol will once again participate in the world's largest targeted enforcement program on commercial vehicles – Operation Roadcheck 2011. This 72-hour roadside inspection will begin at 12:01am, Tuesday, June 7th until midnight, Thursday, June 9th across North America. The ultimate goal of Operation Roadcheck is to enhance truck and bus safety, as well as security throughout the U.S., Canada and Mexico.
"It is more important than ever that we place an emphasis on commercial vehicle safety in Tennessee," said Department of Safety and Homeland Security Commissioner Bill Gibbons. "The Tennessee Highway Patrol will do its part to maintain the safety and security of our highways through inspections and roadside checks, but it is also the commercial drivers' responsibility to identify safety defects with their vehicle. Together, we can ensure that all motorists reach their destination safely. "
The Tennessee Highway Patrol will perform round-the-clock roadside checks at all nine inspection/weigh stations along interstate highways.  The Level I inspection, the most thorough and comprehensive examination, will be conducted on commercial vehicles and buses throughout Operation Roadcheck. Inspections will include examinations on brakes, tires, lights and every major component of the truck or bus, with an added emphasis on safety belt enforcement. In addition to seat belt enforcement, State Troopers will be checking for operating authority, insurance and Commercial Driver License status checks of commercial vehicle drivers.
During Operation Roadcheck 2010, Tennessee State Troopers conducted checkpoints at the State's nine inspection/weigh stations and stopped trucks at random points along the roads.  The Troopers inspected 418 commercial vehicles during last year's 72-hour period, placing 34 commercial vehicles and 27 commercial drivers out-of-service.  Nationally, the Commercial Vehicle Safety Alliance says 65,327 inspections were conducted during last year's campaign.  Nationwide data show that in 2010, log book violations were the most common reasons for drivers being placed out-of-service at 29.5 percent of driver out-of-service violations. The most frequent out-of-service item for vehicles was unsafe brakes comprising 25.5 percent of all vehicle out-of-service violations.
"Operation Roadcheck reinforces the critical role inspector's play in safety and crash prevention on state highways," said THP Colonel Tracy Trott. "It's important to have well-trained drivers who are conscious of their vehicles functionality and abide by the rules of the road, especially with the size, weight and increased numbers of passengers of these vehicles. We will not hesitate to place commercial vehicles or its' drivers out of service to keep our highways safe." 
CVA sponsors Roadcheck with the participation by the Federal Motor Carrier Safety Administration, Canadian Council of Motor Transport Administrators, Transport Canada, Pipeline and Hazardous Materials Safety Administration, and the Secretariat of Communications and Transportation (Mexico).
About The Tennessee Department of Safety
The Tennessee Department of Safety's mission is (www.TN.Gov/Safety) to ensure the safety and general welfare of the public.  The department encompasses the Tennessee Highway Patrol, Office of Homeland Security and Driver License Services. General areas of responsibility include law enforcement, safety education, motorist services and terrorism prevention.
Sections
News
Topics
Bill Gibbons, Canada, Federal Motor Carrier Safety Administration, Mexico, Tennessee Highway Patrol, Tracy Trott, United States