Topic: Canada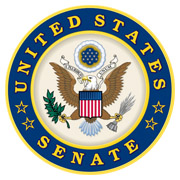 Washington, D.C. – Tennesseans have grown frustrated with a federal bureaucracy that is distant and unresponsive.
Senator Josh Hawley's (R-Mo.) HIRE ACT, which I'm cosponsoring, will move federal agencies closer to the communities they serve.
Tennessee is a leader in education reform, and placing the U.S. Department of Education in the Volunteer State will provide it with a productive home. Learn more here.
«Read the rest of this article»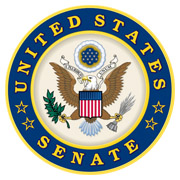 Washington, D.C. – On Wednesday, October 23rd, 2109, U.S. Senator Marsha Blackburn (R-Tenn.) urged her colleagues in the House of Representatives to bring the United States–Mexico–Canada Agreement to the House floor for a vote.
"This matters to Tennesseans because [our state] exported $13.7 billion worth of transportation equipment, electronics, machinery, chemicals, fabricated metal, appliances, paper, plastics, rubber, and other goods to Canada and Mexico in 2017," Senator Blackburn said on the Senate floor.
«Read the rest of this article»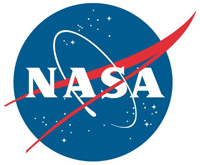 Houston, TX – The International Space Station is a stepping stone for NASA's Artemis program that will land the first woman and next man on the Moon by 2024.
As the only place for conducting long-duration research on how living in microgravity affects living organisms, especially humans, as well as testing technologies to allow humans to work at the Moon, the space station serves as a unique asset in the effort establish a sustainable presence at the Moon.
«Read the rest of this article»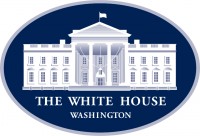 Washington, D.C. – On Monday, October 21st, 2019, U.S. Vice President Mike Pence traveled to Pennsylvania and got a firsthand look at SCHOTT North America's original optical glass manufacturing plant in the United States. The facility first opened its doors 50 years ago.
In photos: Vice President Pence speaks directly to Pennsylvania workers.
"Since then, this facility, I'm told, has expanded nearly five times over," he said.
«Read the rest of this article»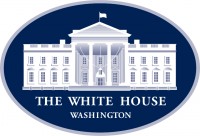 Washington, D.C. – During the U.N. General Assembly last month, U.S. President Donald J. Trump continued to fight for fairer trade deals for American workers. The results of that hard work came to light Monday, when the President signed a pair of groundbreaking deals at the White House.
"These two deals represent a tremendous victory for both of our nations," President Trump said. "They will create countless jobs, expand investment and commerce, reduce our trade deficit very substantially, promote fairness and reciprocity, and unlock the vast opportunities for growth."
«Read the rest of this article»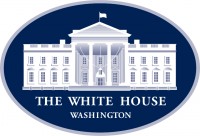 Washington, D.C. – "While the last administration saw America lose 200,000 manufacturing jobs, since President Donald Trump's election, we've seen more than half a million manufacturing jobs created all across America, including more than 18,000 here in Arizona.
But that's just what this businessman-turned-President Donald Trump calls a 'good start,'" Vice President Mike Pence writes in the Arizona Daily Star.
«Read the rest of this article»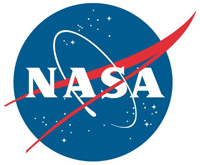 Washington, D.C. – Hot and dry. NASA says these are the watchwords for large fires. While every fire needs a spark to ignite and fuel to burn, it's the hot and dry conditions in the atmosphere that determine the likelihood of a fire starting, its intensity and the speed at which it spreads. Over the past several decades, as the world has increasingly warmed, so has its potential to burn.
Since 1880, the world has warmed by 1.9 degrees Fahrenheit, with the five warmest years on record occurring in the last five years. Since the 1980s, the wildfire season has lengthened across a quarter of the world's vegetated surface, and in some places like California, fire has become nearly a year-round risk.
«Read the rest of this article»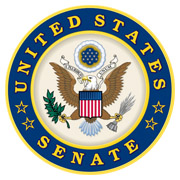 Washington, D.C. – Yesterday, Senator Marsha Blackburn (R-Tenn.) joined the set of Fox News' The Next Revolution with Steve Hilton for an hour-long, wide-ranging discussion on Huawei, China, the U.S.-Mexico-Canada Agreement and more.
On Huawei
"In China, you do not know where the military ends and the commerce sector begins… Should we be blocking Huawei across the board? Absolutely… They are setting up their foundation for cyber warfare, which they fully believe is the way they are going to move to dominance."
«Read the rest of this article»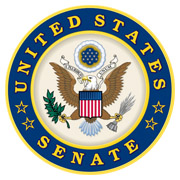 Nashville, TN – This August's work period has gone by in a flash! Traveling to nearly 40 counties throughout our state helped me determine how I can make life a little easier for my fellow Tennesseans. I'm ready to get back to D.C. and put everything I've learned over the past few weeks to good use.
Tennesseans should be able to receive quality health care close to home, when and if they need it. Folks in Dickson County weighed in on my Rural Health Agenda, which will establish or expand medical facilities and bring more providers to rural areas.
«Read the rest of this article»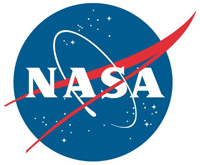 Greenbelt, MD – According to results from the Arctic-Boreal Vulnerability Experiment (ABoVE) funded by NASA's Earth Science Division, increasingly frequent and severe forest fires could burn generations-old carbon stored in the soils of boreal forests.
Releasing this previously buried carbon into the atmosphere could change these forests' balance of carbon gain and loss, potentially accelerating warming.
Canada's Northwest Territories were scorched by record-breaking wildfires in 2014.
«Read the rest of this article»