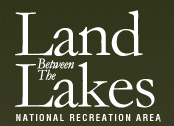 Golden Pond, KY – Land Between The Lakes (LBL) National Recreation Area will be offering a fall festival, Autumn Nature Celebration, on Saturday & Sunday, October 2nd & 3rd. Come out to enjoy programs, craft activities, hikes, fall gardening tips, apple cider pressing, an evening campfire, and more at Woodlands Nature Station (NS) and The Homeplace (HP). 
The weekend is filled with fun activities to welcome the coming of autumn. Saturday, the NS will feature Basket Maker, Janice Milligan, who will demonstrate the art of basket making throughout the day.
Saturday also includes the popular evening program, Campfire Tales, from 6:00pm-8:00pm at the NS.  Gather around the campfire for an evening of marshmallow roasting and storytelling!  Bob Valentine, a local storyteller from Murray, KY, will present lively tales to entertain both children and adults. Arrive by 6:00pm to see the NS's backyard animals on your way down to the campfire. Check-in begins at 5:45pm and stories begin at 6:30pm. Admission to Campfire Tales is $4.50 ages 13 and up, $3.00 ages 5-12. Bring blankets or lawn chairs and dress for a cool fall night.  Reservations are requested.
On Sunday, the HP features demonstrations on putting up fruit during An Apple a Day, and getting the best yield out of your garden by using compost during Garbage in the Garden. At the NS, enjoy an early fall "Nature's Bounty" hike. 
"Autumn is such a beautiful time and there is so much going on in LBL–elk bugling, leaves changing colors, fruits ripening, songbirds and monarch butterflies flying south for winter," said Dia Westfall, naturalist at the NS. "It is a wonderful season to get out and enjoy the outdoors!" 
The following is a complete program schedule for the weekend. Some programs may require reservations or an additional fee. For more information, please call 270-924-2020. Smokey Bear will make appearances on Saturday at NS. 
Saturday, October 2nd
Nature Necklaces Craft (at NS) — 10:00am-12:00pm
Organic Gardening (w/Charles Berryhill)  (at HP) — 10:00am-12:00pm & 1:00pm-4:00pm
In a Rut (at NS) — 11:00am
Apple Cider Pressing (at HP) — 11:00am-3:00pm
Winter Weather Lore (at NS) — 12:00pm
Critter Sing-along (at NS) — 1:30pm
Natural Reflections: Nature Journaling (at NS) — 3:00pm 
Campfire Tales (w/Storyteller Bob Valentine) (at NS) — 6:00pm-8:00pm 
Sunday, October 3rd
Truly Talon-ted (at NS) — 11:30am 
An Apple a Day (at HP) — 1:00pm-3:00pm
Garbage in the Garden (at HP) — 2:00pm-4:00pm 
Nature's Bounty Hike (at NS) — 2:15pm
Admission to the NS and HP is $4.00 ages 13 and up, $2.00 ages 5-12, and free for 4 and under. Entry cards to drive through the Elk & Bison Prairie may be purchased at all LBL facilities for $5 per car. 
Land Between The Lakes is managed by the Forest Service, U.S. Department of Agriculture, in partnership with "Friends of LBL," to provide public lands outdoor recreation and environmental education. We encourage visitors to review our website at www.lbl.org each season, and throughout the season, for our Calendar of Events, updates on programs and policies, safety information, and temporary trail and road closures.
Additional LBL and "Friends of LBL" information is also available on our website or by calling 1-800-LBL-7077 or 270-924-2000.