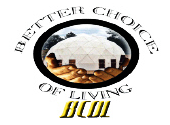 The non-profit Better Choice of Living  (BCOL)  held a fund raising concert at Austin Peay State University on Friday September 24th. "Upholding the Legacy of Mowtown" featured Norman Carter and James "J.W." Witherspoon backed up by the BCOL band.
Fleming was the baritone lead for the popular Delfonics and spun out tunes made popular by the Temptations.  Witherspoon, known as "Dr. Feel Good," has performed at clubs in Detroit — Motown's home — as well as with such blues notables as Sam and Dave, Johnny "Guitar" Watson and Bobby Blue Bland.
Motown was more than a "sound," it ushered in a way of life with The Supremes, Temptations, Junior Walker, Marvin Gaye, Stevie Wonder and a host of others. The BCOL Band continues that legacy today, and they did so with the flair that was trademark for Motown performers. They played tunes that previously I had only heard on the radio and did so with style and panache.
"The only thing they [Motown performers]  had were their talents, and those talents made money for people of all races." Said BCOL founder Doris Witherspoon, "That is also the goal of Better Choice of Living.  Our communities are rich with talented people whom we can mentor, teach, and provide professional expertise in business and health related areas.  We must use these assets to make a combined effort in accomplishing the goals of providing minorities with a better choice of living."
Better Choice of Living is a nonprofit organization founded in 2009 that is dedicated to providing tools to minorities who wish to create a better choice of living for themselves and their loved ones. It is a membership organization that will focus on the elderly and the young. They are currently looking for 10 acres of property in Montgomery County to build a unique facility featuring multiple geodesic domes. The facility will consist of a 10 bedroom Bed and Breakfast with an innkeeper suite,  a Concert Hall with a professional Recording Studio, a Banquet Hall, and Wedding Chapel. The other domes would feature conference facilities and office spaces. Ground breaking is currently planned for 2012.
For more information contact Better Choice of Living at (931) 647-1593 or visit their web site at http://www.betterchoiceofliving.org/
The BCOL Band
The BCOL Band consists of professional musicians: Marty Montgomery (saxophone), Alonzo "Al" Haralson (trumpet), Stephen "Stevie J" Johnson (lead guitar), Anthony Rimmer (bass guitar), Cherita Brent (drums) and Teandrea J. Moore (vocalist).
About Marty Montgomery
Saxophonist Marty Montgomery who is an American Music Award winner, and who has been nominated for the Grammy Award.   He has made three world tour, and performed with various Motown Artists including the Supremes, the Temptations, and Marvin Gaye.
About Alonzo Haralson
Trumpeter Alonzo Haralson as part of the group CJ and Company was nominated for a Grammy. Haralson has played the trumpet professionally since he was five years old and has performed with Aretha Franklin at New York's Carnegie hall in 1980.
About Stephen Johnson
Lead Guitarist Stephen Johnson won the Central Mississippi Blues Society's International Blues Challenge (IBC) and "Best New Artist" in the 2008 Southern Soul Blues Readers Poll.
About Anthony Rimmer
Bass Guitarist Anthony Rimmer is a premier bassist who according to the Jackson Free Press, slaps "Out a flashy lick [on his bass]." He has performed with the Blues Eruption.
About Cherita Brent
Drummer Cherita Brent, known as the "girl drummer" — that's right, a female drummer — has been performing professionally for 11 years.
About Teandrea J. Moore
Vocalist Teandrea J. Moore, a native of New Orleans now living in Houston, Texas, because of Hurricane Katrina, has her roots in gospel as well as rhythm and blues. She made a big splash in Houston's Miller Theater production of "Dancing in the Street — a Motown Revue," where she portrayed Donna Summers and a member of several group singers.
Sections
News
Topics
Alonzo Haralson, Anthony Rimmer, Austin Peay State University, Better Choice of Living, Cherita Brent, Doris Witherspoon, James Witherspoon, Marty Montgomery, Motown, Norman Carter, Stephen Johnson, Teandrea J. Moore