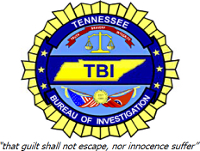 Chattanooga, TN – The Tennessee Bureau of Investigation has arrested a Monroe County woman after she was indicted by the Monroe County Grand Jury this morning on murder charges related to the homicide of Monroe County Election Commission Chairman Jim Miller this past summer.
The TBI along with the Monroe County Sheriff's Office, the Madisonville Police Department, the Sweetwater Police Department and state Bomb and Arson investigators all contributed to the nearly six month long investigation.
Case Information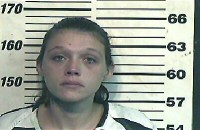 Jessica Kennedy Powers, 27, of Sweetwater, Tennessee. was indicted on one count of felony murder, aggravated robbery, arson of personal property and abuse of a corpse. Sixty-year-old Miller's body was found on Sands Road in Monroe County, Tennessee. on July 17th, 2010. He had been shot to death before his body was set on fire in his vehicle.
Kennedy Powers was served with the indictment in the Meigs County Jail where she was being held on unrelated charges. She has been transferred to the Monroe County Jail where her bond was set at $500,000.