APSU Women's Basketball

Clarksville, TN – Austin Peay women's basketball team returns to Ohio Valley Conference play with a 7:00pm, Thursday contest against UT Martin at the Elam Center.
The Lady Govs return to the league fray in a tie for second place with a 3-1 record. Austin Peay picked up victories at Southeast Missouri and at home against both Eastern Kentucky and Morehead State with its lone loss coming at Eastern Illinois. APSU is one-half game behind league-leading Tennessee Tech, which stands 3-0 after the league's December slate.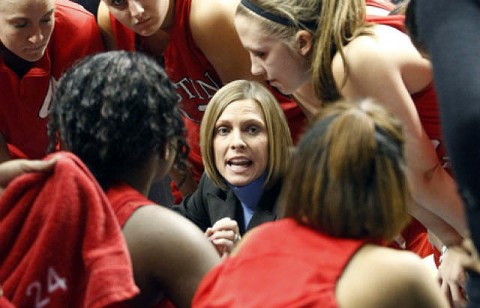 Austin Peay will enter Thursday's contest seeking an end to its three-game losing streak which was extended by a 60-55 loss at UAB, Sunday. A 10-minute scoring drought that extended across halftime put the Lady Govs in a 17-point hole. APSU would tie the game with a 28-11 run but could not regain the lead. The Lady Govs committed a season-high tying 27 turnovers in the contest which limited them to a season-low 39 field-goal attempts.
Senior Brooke Faulkner made her second start in three games and scored a season-high 17 points and grabbed six rebounds. Junior Jasmine Rayner shot a career-best tying 85.7 percent (6-of-7) from the field, finishing with 12 points and a team-best eight rebounds. Freshman Nicole Olszewski added 12 points but did not record an assist.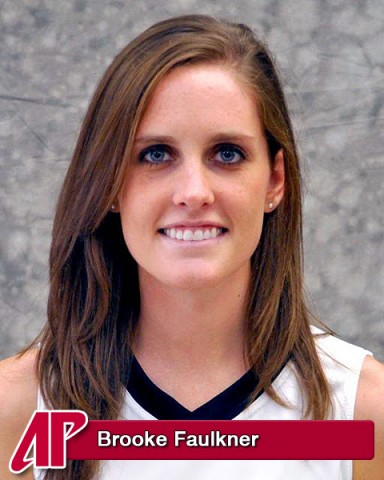 UT Martin is one of five teams with a winning OVC record following the December schedule, its 2-1 record placing it fifth – one-half game behind APSU and the two other teams tied for second place. The Skyhawks picked up a home victory against Murray State and a road victory at Eastern Kentucky with its lone loss at Morehead State.
The Skyhawks return to action with back-to-back losses, including a 68-47 loss at nationally-ranked Kentucky. UT Martin trailed by just eight at halftime, but Kentucky used a 17-3 run to push the lead to 22 points with under seven minutes remaining.
Freshman Jasmine Newsome led the Skyhawks with 16 points and six rebounds, but was limited to 5-of-16 field-goal shooting. Freshman Heather Butler added 12 points while freshman Jaclissa Haislip added a team-best seven rebounds.
Key Notables From Lady Govs at UAB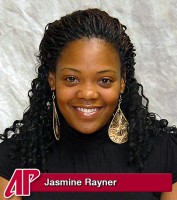 Senior Brooke Faulkner led Austin Peay in scoring for the first time this season, pouring in a season-high 17 points. She was 5-of-10 from the field and 3-of-7 from three-point range. The Lady Govs have had a different leading scorer in each of their last five games.
Junior Jasmine Rayner finished with 12 points and a team-best eight rebounds, making a career-high tying 85.7 percent (6-of-7) from the field. She also had two assists and two steals while playing 34 minutes.
Freshman Nicole Olszewski was held without an assist for the first time since entering the starting lineup against Southern Illinois, November 28th.
Senior Salem Richardson set season-highs in scoring (seven) and rebounds (six) at UAB.
Freshman Kaitlyn Hill added three points and five rebounds in nine minutes off the bench.
Austin Peay tied a season-high with 27 turnovers which helped limit the Lady Govs to a season-low 39 field-goal attempts. The Blazers scored 31 points off APSU's turnovers.
The Lady Govs win the rebounding battle narrowly, 41-40. The Blazers grabbed 23 offensive rebounds off their 64 missed shots, Austin Peay grabbed 34 defensive rebounds. UAB scored 19 points on second chance opportunities.
Austin Peay's defense only forced 10 turnovers, but scored 16 points off those few miscues.
Next Up: Murray State
Austin Peay continues its six-game road trip – and three-game OVC road excursion – with a 1:15pm, Saturday contest at Murray State. It will be the 69th meeting between the two close rivals, Murray State leading the series by a 35-34 margin. The game will follow the men's basketball game which tips off at 11:00am and will be broadcast on ESPNU.
Schedule Change: January 20th
The tipoff of the Lady Govs January 20th contest against Tennessee Tech has been moved to 8:15pm to accommodate the men's game which will be played at 6:00pm and aired on ESPNU.
Next Carrie Daniels Show, Wednesday
The Carrie Daniels Show returns with a 6:00pm, Wednesday, January 12th, show live from Edwards Steakhouse on Franklin Street in Clarksville.
Hosted by Brian Rives for the third consecutive season, the show will air live on WVRY 105.1 FM and be simulcast over the internet at www.LetsGoPeay.com.