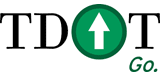 Clarksville, TN – This week Bell and Associates, the prime contractor on TDOT project CNH155, will be removing the existing steel beams from the existing south bound bridge as part of the demolition to remove this old structure for Phase 2 Construction.
This work will be performed on Thursday, Friday, and Saturday night, 6:00pm until 6:00am the following morning each night.  If all beams can not be removed in these three nights, this work will continue on Monday evening, the 10th.
As with the latest new beam installation back in August and concrete deck pour in October, this work will require closing Wilma Rudolph to one lane, alternating north and south bound traffic flow over the old north bound cantilever bridge as needed to keep traffic flowing in a safe and orderly manner. There will be delays and motorists are advised to seek an alternate route if all possible on the dates listed in this notice.
On Wednesday, the 19th of January, Bell will blast the remaining concrete columns and the roadway will have to be closed to one lane from 6:00pm until 10:00pm with the actual blast taking place at 8:00pm and the roadway will be completely blocked for about 5 minutes.
Once the existing bridge is completely removed, then phase two construction can begin to built the proposed south bound lane portion of the new bridge. Phase two should be complete sometime this summer. This project should be completely done by November of this year.
Photo Gallery
Sections
News
Topics
Bell and Associates, Bridge, Lane Closure, Red River, TDOT, Tennessee Department of Transportation, Wilma Rudolph Blvd.