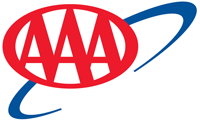 Aurora, IL – AAA Chicago's most recent Fuel Gauge Report estimates that in Illinois, regular unleaded gasoline has increased $.16 during the past month, forecasting an average cost of $3.22 per gallon for the month of January, which is $.38 higher per gallon than last year.
The average gas price in Tennessee is $2.95 up 12 cents from $2.83 in December. The highest recorded average price per gallon for Tennessee was $4.11 back in August 15th, 2008.
For Clarksville Tennessee, the average gas price is $2.93 up 12 cents from last month. Highest recorded average price for Clarksville as $4.10 in August 17th, 2008.
In northern Indiana, gas prices average $3.09, which is up 16 cents from December 2010 and up $.32 from January 2010. Both Illinois and northern Indiana January averages represent the highest prices ever for the start of a new year.
"Oil prices are trading at nearly $90 per barrel, which is having an enormous effect on the price of gasoline at the pump," said Beth Mosher, director of public affairs for AAA Chicago. "Unfortunately, at least in the near-term, consumers should get used to paying these high prices at the pump."
Tennessee Average Prices
| | | | | |
| --- | --- | --- | --- | --- |
|   | Regular | Mid | Premium | Diesel |
| Current Avg. | $2.959 | $3.132 | $3.282 | $3.267 |
| Yesterday Avg. | $2.958 | $3.131 | $3.281 | $3.258 |
| Week Ago Avg. | $2.945 | $3.118 | $3.267 | $3.209 |
| Month Ago Avg. | $2.830 | $2.995 | $3.139 | $3.123 |
| Year Ago Avg. | $2.657 | $2.813 | $2.947 | $2.814 |
Highest Recorded Average Price:
| | | |
| --- | --- | --- |
| Regular Unl. | $4.118 | 9/15/2008 |
| DSL. | $4.735 | 7/17/2008 |
Clarksville-Montgomery County
Clarksville-Hopkinsville (TN only)

Regular

Mid

Premium

Diesel

Current
$2.931
$3.103
$3.251
$3.274
Yesterday
$2.941
$3.113
$3.262
$3.255
Week Ago
$2.931
$3.102
$3.251
$3.182
Month Ago
$2.812
$2.976
$3.119
$3.103
Year Ago
$2.635
$2.789
$2.923
$2.799
 
 
 
 
 
Highest Recorded Average Price:
 
 
 
 
Regular Unl.  
$4.109
9/17/2008
 
 
Dsl.  
$4.712
7/17/2008