Clarksville, TN – Gregg Horowitz is a scholar with many interests. His curriculum vitae lists his areas of specialization as "aesthetics and philosophy of art history, critical theory of culture and philosophy and psychoanalysis."
The common thread is his passion for art in its many forms, and the former Vanderbilt professor is using his expertise in these fields to inspire budding young artists and designers at New York's famed Pratt Institute. He was recently named chair of the Institute's Social Science and Cultural Studies Department.
At 7:00pm on January 31st, Horowitz will visit Austin Peay State University to give a lecture titled "The Authority of Art in the Contemporary Age" in room 401 of the Trahern building. The event is free and open to the public.
"The authority of art, its ability to compel and convince, has always been linked to social and political authority, the ability to command," Horowitz said. "In only one brief period of the history of art—the modernist period—was there a concerted effort to break this link in the name of autonomous artistic authority.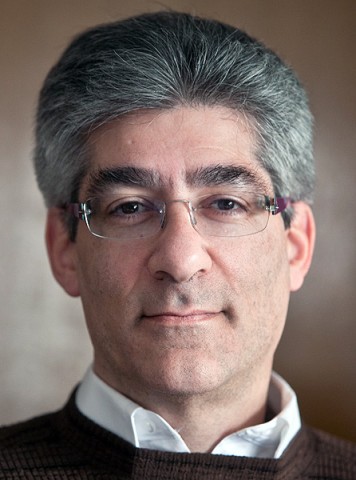 With the advent of the proliferation and circulation of digital images, however, the modernist period came to a definitive end and with it the ideal of autonomous artistic authority. The time is now ripe for a re-assessment of the authority of art in the contemporary age."
Horowitz taught at Vanderbilt University from 1993 to 2010, earning the Award for Excellence in Graduate Teaching during his time at that school. In 2008, he was awarded the Berlin Prize, Berthold Leibinger Fellowship from the American Academy in Berlin.
In his new position at the Pratt Institute, he oversees a department that, according to the school's website, teaches students "to bring critical and analytical skills to bear on the social world and on their professional and artistic work."
For more information on the lecture, contact the APSU Department of Art at 931-221-7333.