Clarksville, TN – The weekly Clarksville Parks and Recreation Department Recreation Report provides Clarksvillians with a glimpse at the activities and events that are available from the Parks and Recreation Department for them to enjoy together as a family.
This weeks highlights include:
Clarksville Sports Festival
Nominate a Coach Today!
Aqua Zumba
Self Defense Class
Nature Hike at the Clarksville Greenway
Silver Social
Clarksville Sports Festival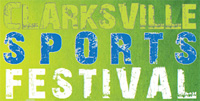 The City of Clarksville's Parks & Recreation Department has teamed up with various partners, including Austin Peay State University Recreation, Legends Bank, Montgomery County Parks, churches, areas schools and coaches, to present Clarksville Sports Festival. This two-day celebration of sports and athletics will be from 1 to 9 p.m. Friday, March 25 and Saturday, March 26 from 9 a.m. to 4 p.m. at various locations on APSU's campus. Festival-goers can visit vendors, watch demonstrations, and even participate in classes and clinics, all at no cost.
Nominate a Coach TODAY!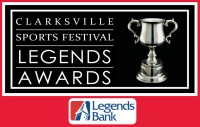 Nominations are now being accepted for the first-ever Clarksville Sports Festival Legends Awards. The City of Clarksville Parks & Recreation Department and Legends Bank have partnered in an effort to honor both current and past coaches who are or have made a unique difference and solid contribution to sports and athletics in the Clarksville-Montgomery County area.
Nomination forms are available to pick up at the Parks & Recreation Main Office, downloaded or completed online at www.cityofclarksville.com/parks&rec/events.com [1]. The deadline has been extended, all nomination forms must be received by 4:30 p.m. on March 7.
*NEW* Aqua Zumba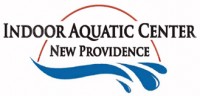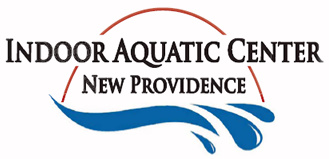 Join us every Friday afternoon from 4 to 5 p.m. at the new Indoor Aquatic Center for Aqua Zumba! This class integrates the Zumba formula and philosophy with traditional aqua fitness disciplines. Cost is $3 per class, with or without the purchase of a pool pass. All fitness levels are welcome, and no dancing or swimming skills are required.
Self-Defense Class to be Offered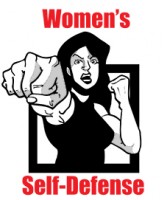 [2]The Burt-Cobb Community Center will soon host a self-defense class for women who are looking to learn more about protecting and defending themselves. Two class dates have been scheduled — March 22 and 24 from 6 to 7:30 p.m. The class is free, but registration and a Community Center ID card is required to attend. Community Center ID cards only cost $5 for an entire year! Come by the Parks & Recreation Main office or Burt-Cobb Community Center to purchase a Community Center ID card and to register for one of the classes beginning March 7. Class sizes are limited to 15 participants.
Get Outdoors

Join us at the Clarksville Greenway, located at the end of Pollard Road, from 8 to 9 a.m. Saturday, March 19, for a guided nature hike. L. Dwayne Estes, Associate Professor of Biology at Austin Peay State University, will lead the way identifying plants and trees along the trail. For information on other outdoor activities in the Clarksville area, visit www.outdoorclarksville.com [3]. This new site features a monthly blog, calendar of upcoming events and links to outdoor groups.
Silver Socials
Everyone ages 50 and up, join us at the Kleeman Community Center every 3rd Saturday of the month from 5 to 7 p.m. for music, games and refreshments. Next social is scheduled for March 19. Cost is only $2 for a night full of fun!