To Assist Veterans, Dependents and Survivors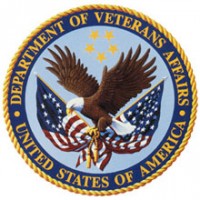 Montgomery County, TN – On Friday, April 15th, 2011, the Tennessee Department of Veterans Affairs, in partnership with the U.S. Department of Veterans Affairs and the Montgomery County Veterans Service Office, will conduct this Outreach to assist Veterans, Dependents and Survivors between 10:00am -3:00pm at the Civic Hall in Veterans Plaza.
Free Service in Filing Claims for the following:
Disability Compensation
Healthcare Benefits Information
Burial Benefits
Survivors Benefits
Non-Service Connected Pension
Agent Orange
Veterans Exposed to Radiation
Gulf War Veterans Benefits
Ex-POW Benefits
Many More
You may be entitled to benefits and NOT be aware. If you are a veteran, please stop by and see us.
We thank you for your military service to our nation.
The Veterans Plaza Civic Hall is located at 350 Pageant Lane Clarksville, TN.
Stacey Hopwood, Asst. Director, Montgomery Co. VSO, 931-553-5173
Don Samuels, Assistant Commissioner, TDVA 615-741-2931