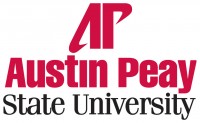 Clarksville, TN – Austin Peay State University recently established a new honor, the Outstanding Academic Supporter Award, to recognize individuals who have made an exceptional effort to promote and support the educational components of the University.
On April 26th, during the annual Scholarship Donor Appreciation Dinner, Clarksville businessman and philanthropist Ben Kimbrough was named the inaugural recipient of the award.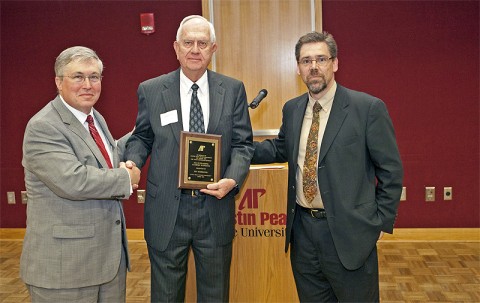 Kimbrough, a 1951 graduate of APSU, has been a dedicated supporter of his alma mater for more than five decades. Only a few years after earning his degree, he co-founded The Tower Club, an organization that provides financial support to the University.
Kimbrough went on to serve as a member and past president of the APSU Foundation Board of Trustees, a member of the APSU Foundation Investment Committee and past president of the APSU National Alumni Association.
In May 2003, Kimbrough, along with his wife Margaret, jump-started APSU's first capital campaign with a sizable pledge from the couple's estate, plus a large cash donation during the campaign.
In 2004, Kimbrough was honored with the Tennessee Board of Regents Award for Excellence in Philanthropy for his continual support of APSU. His efforts have helped create a thriving academic community at the University, which will continue to inspire and motivate future generations of APSU students.
For more information on the Outstanding Academic Supporter Award, contact the APSU Advancement Office at 931-221-7127.