Topic: Ben Kimbrough

Clarksville, TN – The Chamber of Commerce is accepting nominations for three annual awards: The Ted A. Crozier Sr. Community Commitment Award, Boots to Suits: Veteran of the Year and Young Professional of the Year.
Nominations must be received at the Chamber by Friday, April 7th 3027 and winners will be announced at the Chamber's Annual Gala on Tuesday, May 9th.
«Read the rest of this article»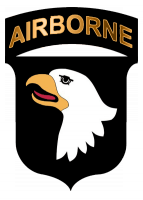 Fort Campbell, KY – On Monday, local realtor Valerie Hunter-Kelly was inducted as a Champion of Fort Campbell during the 2014 Week of the Eagles.
The Champions of Fort Campbell award allows Fort Campbell to recognize and give local citizens who have spent their lives supporting Fort Campbell a small token of appreciation.
Maj. Gen. James C. McConville presented the award and unveiled a portrait sized copy of the photo of Valerie Hunter Kelly that would be placed on the wall of honor  with the previously selected champions of Fort Campbell.
His remarks, and Valerie Hunter-Kelly's are included in full below.
«Read the rest of this article»
Fort Campbell, KY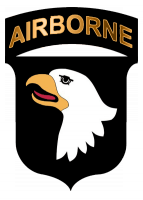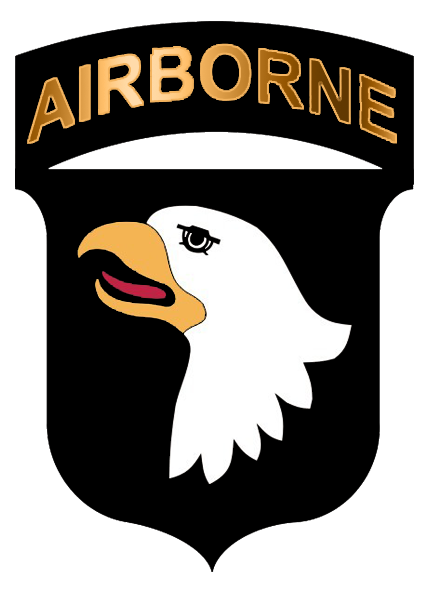 – It was a veritable Who's Who that showed up at Fort Campbell on Friday to attend the retirement ceremony of Command Sergeant Major, Marvin L. Hill. During his long service Command Sergeant Major Hill made his mark on both the 101st Airborne Division at Fort Campbell, and the U.S. Army as a whole.
Gen. David H. Petraeus (U.S. Army Ret), the Former Commander of the 101st Airborne Division (Air Assault), and current Director of the Central Intelligence Agency was on hand to commemorate his long service. Director Petraeus was introduced by Maj. Gen. James C. McConnell The commander of the 101st Airborne Division.
«Read the rest of this article»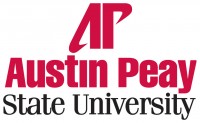 Clarksville, TN – Two Austin Peay State University alumni recently were inducted into the Phi Kappa Phi Chapter 191 Academic Hall of Fame.
Ben Kimbrough ('51) and Fred Landiss ('69, '70) were inducted during the APSU chapter's initiation ceremony. As part of a permanent tribute, their names will be displayed on a plaque housed in the Woodward Library on the main campus.
The APSU PKP chapter established the Academic Hall of Fame in 1997. While it is not necessary for a nominee to hold membership in PKP, the nominee must be an alumnus of APSU who, since graduating, has demonstrated through his or her life the beliefs of The Society.  «Read the rest of this article»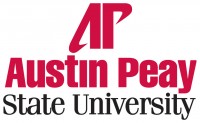 Clarksville, TN – Austin Peay State University recently established a new honor, the Outstanding Academic Supporter Award, to recognize individuals who have made an exceptional effort to promote and support the educational components of the University.
On April 26th, during the annual Scholarship Donor Appreciation Dinner, Clarksville businessman and philanthropist Ben Kimbrough was named the inaugural recipient of the award.
«Read the rest of this article»
To the Fort Campbell community and surrounding areas-
I want to take a brief opportunity to say thank you to our wonderful neighbors from Clarksville, Hopkinsville, Oak Grove and surrounding communities for the continuous love and support you provide to our Soldiers and Families here on Fort Campbell. As we case the 101st Airborne Division colors today (May 19th) and deploy on our next "Rendezvous with Destiny" in Afghanistan, it is comforting for me to know our Families will have strong supportive communities to embrace them over the next several months. We cannot thank you enough for the care your businesses, churches, schools, community services and residents provide for our Soldiers and Families not just now, but throughout the years. «Read the rest of this article»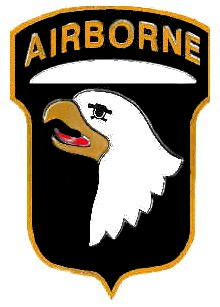 Citizens for Ft. Campbell traveled to Washington, D.C. last week to present post improvement projects to members of the Tennessee Congressional delegation.
The projects discussed included a Tactical Athlete Training Facility, which will provide soldiers with a facility needed to ensure they are properly trained to carry out their mission. The project directly supports the Army's Comprehensive Soldier Fitness Program, which is designed to strengthen physical readiness and build resilience. The other projects include the widening of Cole Road and SR911. Cole Road would be widened approximately one mile to three lanes from Highway 41A to Gate 7. SR911 would be widened approximately two miles to five lanes from Highway 41A to SR115. «Read the rest of this article»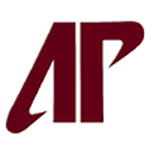 Austin Peay State University capped it's first capital campaign with an appreciation dinner for campaign donors and the APSU Foundation Board of Trustees on March 31 in the Morgan University Center Ballroom. APSU officials  announced that $39,475,943 has been committed during the Changing Minds, Changing Lives Capital Campaign, which kicked off in 2003.
Half of the initial goal of $15 million was surpassed during the silent phase of the campaign—a feat, considering that former President Sherry Hoppe bucked the advice of a consultant who recommended against starting a major fundraising campaign, given the lagging economy of the time, the fiscal uncertainty of Tennessee higher education and the many other local nonprofit organizations already in the midst of fundraising efforts. «Read the rest of this article»