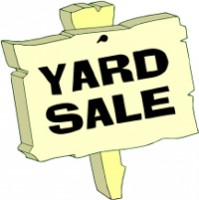 Clarksville, TN – There will be a Two Mile Yard Sale held along Riverside Drive June 17th and 18th starting at 7:00am and running into the early afternoon. It will be the first occurrence with hopefully many more to come. Most local businesses will be setting up sale areas at their businesses.
The sales area starts at the Hooters/Taco Bell area and ends at Dairy Queen.
This is a wonderful opportunity for the community to come out to these sales and support the businesses that were affected by the Great Flood of 2010.