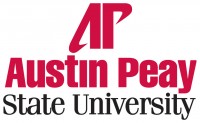 Clarksville, TN – A few months ago, the noted American poet and Guggenheim Fellow Michael Burkard flipped through a new book of poetry by Amanda Auchter. It took him a while to finish it because he kept pausing to think about what he'd just read.
"I am often stopped by set moments and phrasings in these poems, and despite the emotional facts of so many of the poems, I rest there, among various phrases, and feel language doing its, often strangely, quiet part," he said.
The book, "The Glass Crib," recently won the 2010 Zone 3 First Book Award for Poetry, an annual contest hosted by Austin Peay State University's literary journal and the Center of Excellence for the Creative Arts.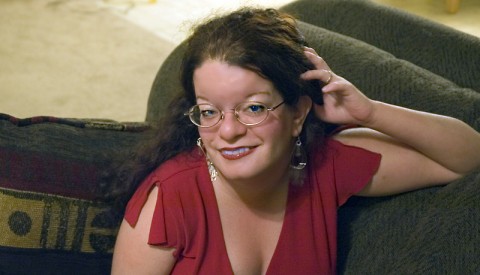 At 4:00pm on September 15th, Auchter will visit APSU's Gentry Auditorium in the Kimbrough Building to deliver a reading from her prize-winning collection. The event is free and open to the public.
"The Glass Crib," which poet Amy Gerstler said is rendered with "acute beauty, tenderness and measured dignity of expression," is a continuation of Auchter's already impressive literary career. She is the founding editor of the Pebble Lake Review, and throughout the years she has received several awards and honors from esteemed journals such as the Bellevue Literary Review, Mid-American Review and the Crab Orchard Review. Her work has also been included in The American Poetry Review, Best New Poets and Poetry Daily.
APSU's Zone 3 Literary Journal solicits submissions biennially for its First Book Award for Poetry Contest. Any individual who has not published a full-length collection of poems is eligible to participate, and the winner receives a $1,000 prize and publication of their work.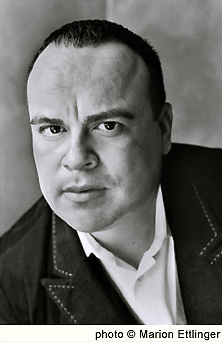 A nationally recognized poet is brought in for each contest to look over the submitted manuscripts and choose a winner. The man who selected Auchter's work for publication by Zone 3, American Book Award-winning author and poet Rigoberto González, will also visit APSU on September 15th to read his work.
González is the recipient of Guggenheim and National Endowment of the Arts Fellowships, and he is a contributing editor for Poets and Writers Magazine. He serves on the Board of Directors for the National Book Critics' Circle and is an associate professor of English at Rutgers University. His memoir, "Butterfly Boy: Memories of a Chicano Mariposa," won the American Book Award, and he is the author of two award-winning poetry collections, two bilingual children's books, a story collection and the novel, "Crossing Vines."
For more information on this reading, contact Susan Wallace, Zone 3 managing editor, at wallacess@apsu.edu.