Topic: Susan Wallace

Clarksville, TN – Author and essayist Ann Pancake, a native West Virginian with a bit of a wanderlust,  has traveled the world in search of a story.
After graduating from West Virginia University, Pancake earned an M.A. in English from the University of North Carolina before teaching English in, among other places, American Samoa, Japan and Thailand. Even now, Pancake lives in Seattle, teaching in the low-residency MFA program at Pacific Lutheran University.
«Read the rest of this article»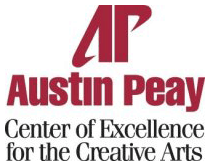 Clarksville, TN – The APSU Center of Excellence for the Creative Arts presents an alumni reading and screening featuring Raven Jackson, Chip Boles and Anthony Sims Jr. at 4:00pm, Tuesday, February 16th in the Trahern Gallery on the campus of Austin Peay State University.
After finishing his English degree at APSU in 1999, Anthony Sims went on to earn an MFA from Ohio University. His feature screenplay, "Behemoth," was optioned by Lucy Darwin ("Match Point," "Lost in La Mancha") in 2006.
«Read the rest of this article»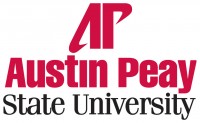 Clarksville, TN – "The South is a strange place, one that can't be fit inside a movie, a place that dares you to simplify it, like a prime number, like a bible story … like my father."
Born in Memphis, TN and raised in Mississippi, Harrison Scott Key knows a thing or two about life in the South – and the unique people that call it home.
Much like the South, Key's father was also one-of-a-kind. The author, comedian and university professor's new book, titled "The World's Largest Man: A Memoir" tells the story of a bookish boy, sharing a house with a father who often seemed at odds with the society his son embraced.
«Read the rest of this article»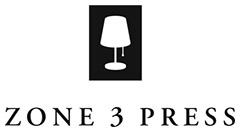 Clarksville, TN – Zone 3 Press is proud to announce "Museum of Distance," the first collection of works from poet Ashley Seitz Kramer.
The winner of the 2014 Zone 3 Press First Book Award, Kramer's work is wide in scope. Linking images and observations, "Museum of Distance" offers a new view on daily reality.
«Read the rest of this article»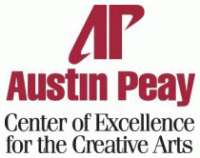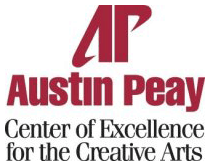 Clarksville, TN – Thanksgiving is a time to be grateful for life's blessings, and the Austin Peay State University Department of Languages and Literature hosts an annual reading to benefit those less fortunate in the community the best way it knows how: through the written word.
The tradition continues with the 20th Annual Bread and Words reading on November 24th in the APSU Morgan University Center Ballroom. «Read the rest of this article»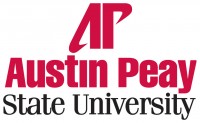 Clarksville, TN – In the worlds Kevin Wilson creates, companies supply human replacements for dead or sick family members and recent college graduates dig tunnels to the center of the earth.
The New York Times best-selling author infuses his work with these bizarre, often magical elements, prompting the Kirkus Review to call him a writer of "weird and wonderful stories" with "a bent sense of humor."
«Read the rest of this article»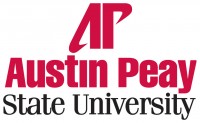 Clarksville, TN – Kate Schmitt's grandmother was in her 30s when she committed suicide. The tragic event took place long before Schmitt was born, but the death has haunted her throughout her life.
After years of struggling with this unwanted legacy, Schmitt, a skilled poet, decided to face these demons by writing a memoir addressed to her late grandmother.
The resulting work, "Singing Bones," won the 2013 Zone 3 Press Creative Nonfiction Award. «Read the rest of this article»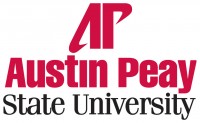 Clarksville, TN – Earlier this year, the famed American poet Richard Blanco became a fan of a young poet named Karen Skofield. After reading her debut collection, "Frost in the Low Areas," he admitted to falling "in love with poetry all over again."
"She understands that poetry does not exist independently; it is pulled out of all we see, without pretense or artifice, and not in the obvious and expected ways either," he said.
«Read the rest of this article»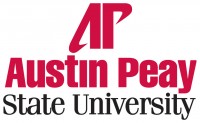 Clarksville, TN – There are books that people simply enjoy, and then there are books that cause a deep, visceral reaction in readers. Canadian author Margaret Atwood's 1985 dystopian novel, "The Handmaid's Tale," belongs in the latter category.
The novel, about the repression of women in a future society, connected so strongly with its audience that, almost 30 years later, it remains an international bestseller and a major influence on people's lives.
«Read the rest of this article»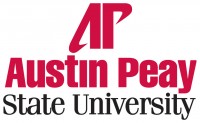 Clarksville, TN – A few years ago, the award-winning poet Toi Derricotte read a collection of poems by Austin Peay State University alumnus Jeff Hardin, and she was immediately struck by the simple power and beauty of his words.
"Jeff Hardin is extremely sophisticated, mature and knows exactly what he is doing," she said. «Read the rest of this article»