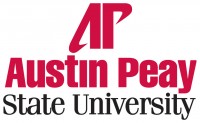 Clarksville, TN – In the worlds Kevin Wilson creates, companies supply human replacements for dead or sick family members and recent college graduates dig tunnels to the center of the earth.
The New York Times best-selling author infuses his work with these bizarre, often magical elements, prompting the Kirkus Review to call him a writer of "weird and wonderful stories" with "a bent sense of humor."
At 8:00pm on November 4th, Wilson will stop by Austin Peay State University to read from his work in room 401 of the Trahern Building.
The event, which is free and open to the public, is part of the APSU Visiting Writers Series. A reception and book signing will follow.
Wilson is the author of the short story collection, "Tunneling to the Center of the Earth," which received an Alex Award from the American Library Association, and the Shirley Jackson Award-winning novel, "The Family Fang." That book was named one of the Top Ten Fiction Books of 2011 by TIME magazine, and the New York Journal of Books called the novel "the sort of perfectly idiosyncratic thing that comes along only ever so often."
Wilson lives in Sewanee, Tennessee, where he teaches writing at the University of the South.
For information on his reading or the APSU Visiting Writers Series, contact Susan Wallace at wallacess@apsu.edu