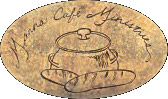 Clarksville, TN – Tell all of your friends and neighbors that this Saturday, October 8th, Manna Café Ministries will be holding a Mobile Pantry at Fellowship United Methodist Church located at 2201 Peachers Mill Road. Free groceries will be distributed to those who are is in need of assistance, beginning at 10:00am (arrive early if at all possible!) All you need is a ID; we'll even take your groceries to your car and help you load them.
Volunteers are always appreciated, be on site at about 8:30am, and we can always use fresh troops around 1:00pm to help with clean-up.
We hope to see you there!
Check out the story of their first-ever Mobile Food Pantry.
Map
Photo Gallery
Images from a previous Manna Cafe Mobile Pantry