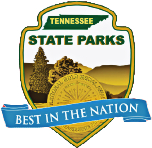 Nashville, TN – Come enjoy an October afternoon hike through the Hill Forest State Natural Area on Friday, October 14th, at 2:00pm. This 2.5-mile hike is your opportunity to experience the natural area's biggest and oldest forest trees – enjoying the fall color, while exploring one of our newest state natural areas.
The hike will take approximately three hours, so participants are encouraged to bring water, wear sturdy walking gear and dress for the weather. Reservations for the hike are required and can be made by calling the Warner Park Nature Center by October 12th at 615.352.6299 or by e-mailing wpnc@nashville.gov. Meeting location information will be provided when reservations are made.
Hill Forest is a 225-acre natural area located in Davidson County approximately ten miles west of downtown Nashville. It is named for its previous owner, whose estate owned this forestland for nearly a century prior to its protection as a state natural area. Its preservation was uncertain until it was acquired by the Friends of Warner Parks in 2010 through a highly successful fund-raising effort. It will become an addition to the Warner Parks system, which also is a registered state natural area.  
The Hill Forest became the 81st designated state natural area in 2010 because of its exemplary quality forest communities. The forest is recognized for an old-growth component with many oak and hickory species, walnut, tulip poplar and other species known to be well over 200 years old. The best examples of the forest have trees with canopy heights above 120 feet and tree trunk diameters in excess of 36 inches. Interestingly, an abundance of large, old trees grow where site conditions are poor on mid- to upper slopes and on ridges in cherty, acidic soil. The natural area topography is dissected — comprised of hollows, slopes and ridges.  
Hill Forest is a unique natural area in an urban setting. The understory of the forest is relatively open and pristine, supporting native shrubs and sub-canopy trees amidst the big trees. As an addition to the Warner Parks, it will continue to be a refuge for wildlife including an ecological island for neotropical migrant bird species.  
The Hill Forest hike is part of a series of monthly, guided trips to Tennessee State Natural Areas offered by the department's Resource Management Division and various community partners. Tennessee has 82 designated natural areas throughout the state, covering approximately 120,000 acres of ecologically significant lands. More information about Tennessee's natural areas program, including a complete list of all natural areas, maps and scheduled field trips can be found at the Resource Management Division Web site at
www.tn.gov/environment/na/natareas
.