APSU Sports Information: Austin Peay Basketball

Clarksville, TN – Austin Peay State University women's basketball team could not slow nationally-ranked Vanderbilt, dropping an 83-51 non-conference tilt, Wednesday night at the Dunn Center.
Austin Peay (2-4) kept the game close in the opening seven minutes and trailed by only three points, 10-7, after sophomore Meghan Bussabarger made a pair of free throws. However, the Lady Govs could not maintain their early momentum and made only two of their next 13 shots.
«Read the rest of this article»
Celebrate with a free dessert and participate in shaping the brand's new direction

Nashville, TN – On Tuesday, December 6th, 2011, America's iconic restaurant brand, Shoney's, invites consumers to enjoy a free Hot Fudge Cake. The invitation continues the company's Starting Fresh campaign, designed to help consumers celebrate and rediscover what they love about Shoney's, while providing feedback that will shape the brand's makeover.
«Read the rest of this article»


Clarksville, TN – The City of Clarksville has partnered with the Montgomery County Government this year to co-host the 52nd Annual Christmas Parade. The parade will be a night-time, lighted Christmas parade and is scheduled for December 3rd starting at 5:00pm.
The Deadline Parade entries is Thursday, December 1st. «Read the rest of this article»

Clarksville, TN – Clarksville's wildly popular Comedy on the Cumberland returns to the Roxy Regional Theatre in Historic Downtown Clarksville on December 6th at 7:00pm. Completing it's second year of raising money and awareness for local charity, this show promises to be one of the best of the year. «Read the rest of this article»
TDOT Projects CNH155 Red River Bridge and CNK249 Resurfacing College Street
 


Clarksville, TN – CNH155 Red River Bridge – completion of all bridge work is expected to be done by the end of this week.  Final paving operations have begun and should be finished by Saturday, with all lanes open to traffic late Saturday afternoon.
Some additional work will be necessary next week for a couple of days to fully complete all work. Temporary lane closures can be expected, with delays, through the end of next week at this location. «Read the rest of this article»


Clarksville, TN – Mr. Claus himself will be making appearances at each of our three community centers this December. 
Families are welcome to take photos of their children as they visit Santa, enjoy snacks and games, all at no cost. «Read the rest of this article»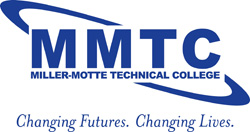 Clarksville, TN – Miller-Motte Technical College is dressing students for success. "Suit-Up for Success," a new benefit provided to all Miller-Motte students, provides each student with a free suit to wear upon graduation when seeking employment.
Miller-Motte provides the suit to every student at no additional expense. Every quarter a fitting session is held so that students who are graduating can try on the suits, get measured, and choose a color, either blue or black. The suits are then special ordered for each student. Men receive a jacket, pants, shirt and tie, while women have the choice to receive a skirt or pants, jacket, shirt and a string of pearls.
«Read the rest of this article»
Written by Sgt. Richard Daniels Jr.
1st Brigade Combat Team, 101st Airborne Division (AA) Public Affairs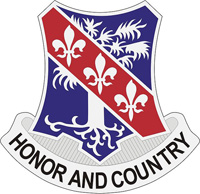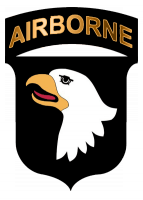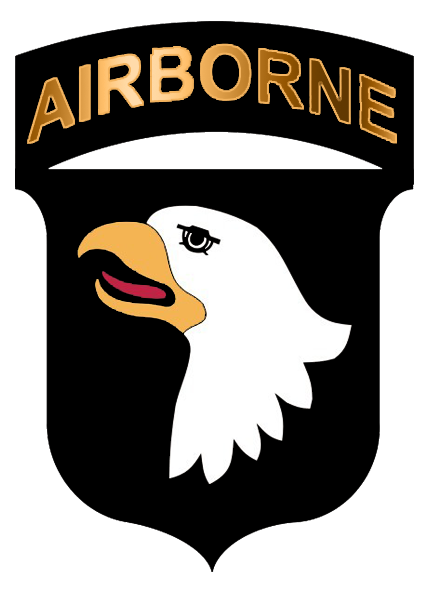 Fort Campbell, KY – With the objective before them and the enemy coming from all directions, they rush to the nearest firing position – killing three hostiles along the way and losing a teammate to an airstrike.
Video games such as this have become the modern day battlefield for many soldiers seeking solace from life in the military here in the Fort Campbell community.
«Read the rest of this article»
LANL ChemCam will help unravel mysteries of Red Planet's composition

Los Alamos, NM – With the successful launch of the Mars Science Laboratory on Saturday, Los Alamos National Laboratory researchers and scientists from the French space institute IRAP are poised to begin focusing the energy of a million light bulbs on the surface of the Red Planet to help determine whether Mars was or is habitable.
The international team of space explorers that launched the Mars Science Laboratory last week is relying in part on an instrument originally developed at Los Alamos called ChemCam, which will use blasts of laser energy to remotely probe Mars's surface. The robust ChemCam system is one of 10 instruments mounted on the mission's rover vehicle, named Curiosity.
«Read the rest of this article»
Written by the National Cancer Institute

Bethesda, MD – Smoking causes more preventable deaths (from lung cancer, heart and lung disease, other cancers, and chronic illness) than any other single behavioral factor–an estimated 443,000 deaths each year. It is projected that more than 23,000 African-Americans will be diagnosed with lung cancer in 2011, with most of these cases caused by smoking.
Lung cancer can be treated, but rarely cured. For African-Americans with lung cancer, the five-year survival rate is only 13 percent. Indeed, lung cancer kills more African Americans than any other cancer. «Read the rest of this article»