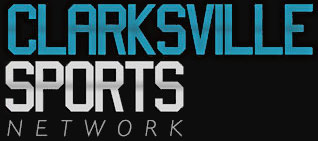 Clarksville, TN – Here's the results from the Clarksville High Wrestling tri-meet with Rossview and Franklin on Thursday.
The Wildcats beat Rossview in one dual meet 43-24, but lost to Franklin 37-32.
Click below for the match results.
Clarksville High hosts Slamfest at 9:00am Saturday at Clarksville High school.
Local programs Montgomery Central, Northwest and Rossview will be participating along with District 10-AAA rival Dickson County. Also in the event are Arlington, Beech, Brentwood, Collierville, Hendersonville, Mt. Juliet, Notre Dame, Overton, Ravenwood and Red Bank.
Please send all scores for high school basketball and wrestling and all other local sports to .
Clarksville High 43, Rossview 42
Match Date: 12/8/2011
Match Results for School: Clarksville High School
Opponent School: Rossview High School
Clarksville High School: 43
Rossview High School: 24
106: Wiggins, DeQuan (Clarksville High School) FALL Hawk, Abby (Rossview High School) :29
113: Aguirre, Joshua (Rossview High School) FALL Polk, Malik (Clarksville High School) 3:38
120: Morrissette, Justin (Clarksville High School) MD Millan, Angel (Rossview High School) 16-4
126: Oliver, Dalton (Clarksville High School) TF Beatty, Christopher (Rossview High School) 21-6
132: Gordon, Connor (Rossview High School) MD Baker, Will (Clarksville High School) 15-5
138: Hessler, Terrance (Rossview High School) DEC Boone, Evan (Clarksville High School) 15-7
145: Cozine, Taylor (Rossview High School) FALL Little, Bo (Clarksville High School) 2:29
152: Isbell, Chad (Clarksville High School) TF Thomas, Curtis (Rossview High School) 20-3
160: Hall, Jacob (Clarksville High School) DEC Lipinski, Ryan (Rossview High School) 9-7
170: Crane, Zachary (Clarksville High School) FALL Stutzman, Jacob (Rossview High School) 1:10
182: Russell, Keil (Clarksville High School) FALL Earnhart, Morgan (Rossview High School) 5:59
195: Sandusky, Donovan (Rossview High School) DEC McNaughton, Wiliam(Clarksville High School) 13-5
220: Winkler, Adam (Clarksville High School) DEC Travis, Kendrick (Rossview High School) 6-2
285: Reagan, Bruno (Clarksville High School) FALL Childress, Bradley (Rossview High School) 1:01
Franklin 37, Clarksville 32
Match Date: 12/8/2011
Match Results for School: Clarksville High School
Opponent School: Franklin High School
Clarksville High School: 32
Franklin High School: 37
106: Lee, Kyle (Franklin High School) DEC Wiggins, DeQuan (Clarksville High School) 6-2
113: Shadrach, Darden (Franklin High School) FALL Polk, Malik (Clarksville High School) 1:02
120: Morrissette, Justin (Clarksville High School) FALL Duke, Cameron (Franklin High School) 2:27
126: Oliver, Dalton (Clarksville High School) FALL Donahue, Baker (Franklin High School) 1:32
132: Holloran, Jack (Franklin High School) MD Baker, Will (Clarksville High School) 15-5
138: Woods, Austin (Franklin High School) FALL Cook, Clay (Clarksville High School) 2:17
145: Bennett, Alex (Franklin High School) FALL Boone, Evan (Clarksville High School) 3:50
152: Isbell, Chad (Clarksville High School) TF Dooley, Patrick (Franklin High School) 20-3
160: Bennett, Andrew (Franklin High School) DEC Hall, Jacob (Clarksville High School) 8-4
170: Weatherford, Alex (Franklin High School) FALL Crane, Zachary (Clarksville High School) 1:51
182: Shrader, John (Franklin High School) TF Russell, Keil (Clarksville High School) 17-2
195: McNaughton, Wiliam (Clarksville High School) MD Rossi, Jack (Franklin High School) 13-4
220: Filbey, Josh (Franklin High School) DEC Winkler, Adam (Clarksville High School) 12-4
285: Reagan, Bruno (Clarksville High School) FALL Beasley, Tyler (Franklin High School) :56