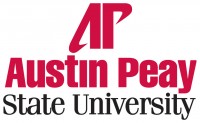 Clarksville, TN – The next Provost Lecture Series at Austin Peay State University will feature an Austin Peay State University professor and ichthyologist whose latest research focuses on the redband darter species.
Dr. Rebecca Johansen, assistant professor in the APSU Department of Biology and principal investigator in the Center of Excellence for Field Biology, will speak at 3:00pm, Thursday, February 2nd in the Morgan University Center, Room 303. The event is free and open to the public.
The title of her talk is "Phylogeography and conservation status of the rare Tennessee endemic, Redband Darter." «Read the rest of this article»
Austin Peay Men's Basketball vs. Youngstown State
February 18th, 2012 | Tipoff: 7:30pm
Dunn Center | Clarksville, TN.

Clarksville, TN – Austin Peay State University men's basketball team will play an old Ohio Valley Conference foe for the 10th annual Sears BracketBusters.
Youngstown State, an OVC member from 1981-82 season through 1987-88, will come to Clarksville for the Saturday, February 18th contest, tentatively scheduled for 7:30pm.
The Penguins, members of the Horizon League, currently are 11-9 overall with a 6-4 conference record. This past Saturday they lost to league leader Cleveland State, 67-47, at home.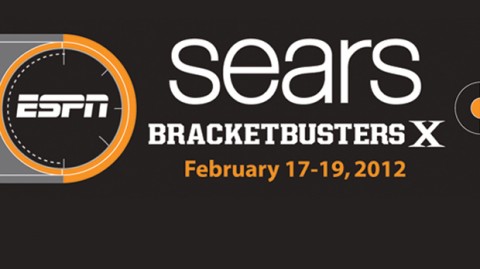 «Read the rest of this article»
Washington, D.C. – Your kids can be helpful at tax time. That doesn't mean they'll sort your tax receipts or refill your coffee, but those charming children may help you qualify for some valuable tax benefits.
Here are 10 things the IRS wants parents to consider when filing their taxes this year.
«Read the rest of this article»
Written by Kathy Barnstorff
NASA Langley Research Center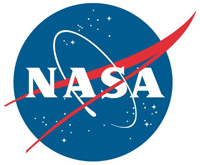 Hampton, VA – Leaner, greener flying machines for the year 2025 are on the drawing boards of three industry teams under contract to the NASA Aeronautics Research Mission Directorate's Environmentally Responsible Aviation Project.
Teams from The Boeing Company in Huntington Beach, CA, Lockheed Martin in Palmdale, CA, and Northrop Grumman in El Segundo, CA, have spent the last year studying how to meet NASA goals to develop technology that would allow future aircraft to burn 50 percent less fuel than aircraft that entered service in 1998 (the baseline for the study), with 75 percent fewer harmful emissions; and to shrink the size of geographic areas affected by objectionable airport noise by 83 percent.
«Read the rest of this article»

Clarksville, TN – Clarksville Police Department, Montgomery County Sheriffs Office, and Nashville Metro Police Department provided assistance to Kentucky law enforcement agencies attempting to apprehend robbery suspects that held up AC Automotive in Hopkinsville, KY.
On January 30th, 2012, around 4:55pm, four men armed with handguns robbed AC Automotive on East 9th Street in Hopkinsville, KY. Two people were pistol-whipped during the commission of the robbery. «Read the rest of this article»
APSU Sports: Austin Peay Women's Basketball

Cape Girardeau, MO – Austin Peay State University women's basketball team suffered its sixth consecutive loss, falling 69-60 to Southeast Missouri in Ohio Valley Conference action, Monday's night, at the Show Me Center.
The storylines in Monday's loss echoed many of the same themes as its previous losses – surrendering a first-half lead and losing the rebounding battle. Yet a new twist emerged as Austin Peay struggled defensively against a Southeast Missouri team that entered the game ranked last among OVC schools in offensive production.
«Read the rest of this article»
Tuesday, January 31st, 2012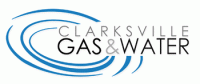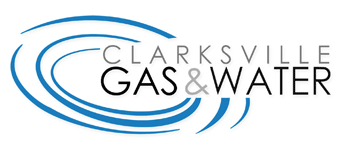 Clarksville, TN – Clarksville Gas and Water will close the inside lanes, including the turning lane, of College Street Tuesday morning at 8:30am from North Fifth Street to North Third Street for sewer line in inspection work. The lanes will be closed until approximately 11:00am.
The outer northbound and southbound lanes of College Street will be open to through traffic.
About Clarksville Gas and Water
Clarksville Gas and Water is proud to safely and efficiently deliver natural gas, water and sewer services to the citizens of Clarksville-Montgomery County by a courteous and professional team of knowledgeable employees.
Natural gas service is also provided to Robertson and Cheatham counties in Tennessee, Christian and Todd counties in Kentucky and to the Fort Campbell, Kentucky military installation.
CGW is also home to the City Engineering Office that provides expert design and support for water and sewer system capital improvement projects.
Clarksville Gas and Water Department's main office is located at 2215 Madison Street, Clarksville, Tennessee. The phone is 931.645.7400. Hours are 8:00am-4:30pm Monday-Friday.
For an emergency after hours, call 931.645.0116, 4:30pm-8:00am Weekends and Holidays.
For more information about Clarksville Gas and Water, visit their website at www.clarksvillegw.com
APSU Sports: Austin Peay Men's Basketball

Nashville, TN – Despite getting 21 points from John Fraley, Austin Peay men's basketball team lost 77-57 in Ohio Valley Conference action at Tennessee State, Monday night.
Fraley and Melvin Baker – 14 points –  combined to make 13 of 20 shots, while the rest of the Govs combined to make only 6 of 29 from the floor. Tennessee State, meanwhile, shot 68 percent (19 of 48) in the second half for a total 53-percent shooting performance.
«Read the rest of this article»
Governor delivers State of the State Address and Unveils Balanced Budget Proposal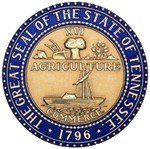 Nashville, TN – Tennessee Governor Bill Haslam tonight delivered his 2012 State of the State address before a joint session of the General Assembly in which he shared his vision for the state and called upon those watching and listening to "Believe in Better."
"We can believe in better for how state government serves Tennesseans," Haslam said. "We can believe in better when it comes to the education of our children, and we can believe in better when we talk about a stronger, healthier economy for our state."
«Read the rest of this article»
Clarksville, TN – Clarksville Ward 1 city councilman Nick Steward will hold an official press conference on February 1st to announce his plans to run for the State Legislature, District 74.   The newly redrawn district includes over 66,000 voters, with over 40,000 in Clarksville/Montgomery County.
Steward, a Republican, tells Clarksville Online, "Last year a group of business owners and community leaders approached me to let me know they were happy with my votes and leadership on the Clarksville City Council.  They asked me if I would consider running for state office.  I told them I would give it some thought, but I was focused on the task at hand.  During the redistricting process, a few more people in our community and around Tennessee approached me as well.  After a great deal of thought and prayer, I felt that I do have a lot to offer our community and Tennessee by serving in the State House." «Read the rest of this article»