Clarksville, TN – On February 1st, 2012, around 11:00am, a man working at a 240 Kraft Street business found an abandoned black bag on a rock pile along Kraft Street. He thought it looked like a mobile meth lab and put the bag on a front end loader and transported it to the business office and called Clarksville Police.
Emergency responders arrived, evacuated the building, and the 19th Judicial Task Force was notified and responded to the scene.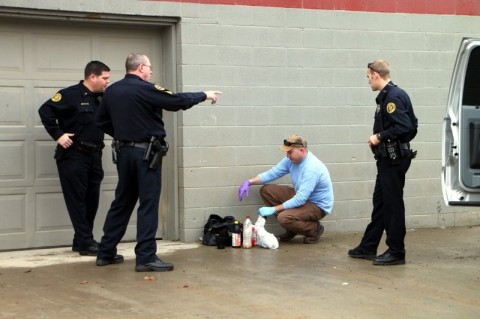 They determined it was an inactive one pot meth lab. They encased the bag and the ingredients and transported them from the scene.
Employees returned to the business around 11:30am.
Photo Gallery