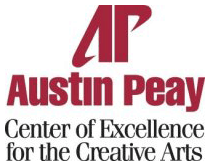 Clarksville, TN – The Russian composer Igor Stravinsky's extraordinary musical/theatrical/dance work "The Soldier's Tale" premièred at the end of World War I, during a time of moral and economic turmoil. Nearly 100 years later, with the world in a similar state, two Austin Peay State University creative arts departments are resurrecting the complex work for a rare, one night only collaborative performance.
"It's based on a Russian folk tale about a soldier on leave who unknowingly makes a deal with the devil," Dr. Gregory Wolynec, APSU associate professor of music, said. "It's based on the basic moral that the grass is always greener on the other side of the fence."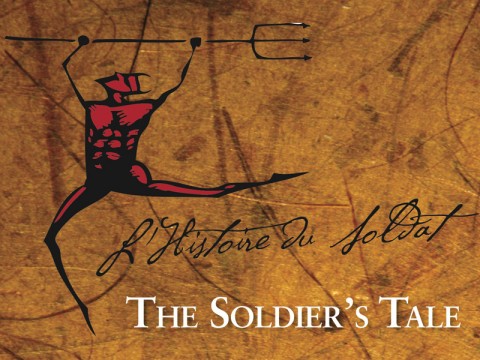 At 7:30pm on February 13th, APSU's Gateway Chamber Orchestra and its Area of Theatre and Dance will present the Stravinsky work in the Music/Mass Communication Building's Concert Hall. The performance will feature a neoclassical score, spoken narration and modern dance.
"During graduate school, I had the opportunity to do the suite, and I've always wanted to do the full performance," Wolynec said. "By being involved in the Center of Excellence for the Creative Arts, I got in touch with Marcus Hayes (associate professor of dance) and said this would be an interesting collaboration between our two departments."
"Greg says Stravinsky, and I'm there," Hayes added. "When you say Stravinsky to a dance person, they're there. I was instantly interested in working with it. The more I get into it, I'm finding all these layers. It's really beautiful."
Stravinsky wrote the piece following a highly successful period in his career, when he composed masterworks such as "The Firebird" and "The Rite of Spring" ballets. With the war in Europe ending and money tight, he scaled back this new composition, opting to write it for a chamber group of seven instruments – clarinet, bassoon, trumpet, trombone, violin, bass and percussion.
"The music is very approachable but very different," Wolynec said. "He took textures, which has to do with the way different layers of sound are put together, back to the time of Bach, Mozart and Haydn. He's also starting to get fascinated with jazz."
The Gateway Chamber Orchestra will be on the Concert Hall stage, performing in the midst of the dancing and acting. For Hayes, who is directing and choreographing the production, the work lends itself to showcasing these different artistic elements.
"The way that it's written, it kind of oscillates between the acting and the dancing and the music," he said. "There are times when the stage goes dark and we focus on the musicians and times when the musicians provide the tapestry for what's happening."
Tickets to this performance are $5.00 for adults, $3.00 for military and students and free for APSU faculty, staff and students.
For more information on "The Soldier's Tale," contact the APSU Center of Excellence for the Creative Arts at 931.221.7876.