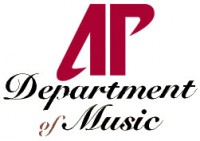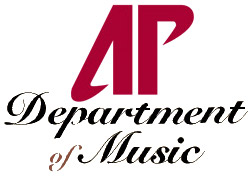 Clarksville, TN – One afternoon in the late 1880s, according to a popular legend, the Russian composer Pyotr Tchaikovsky met with the man he considered a "mediocre composer" – Johannes Brahms. The topic of their conversation quickly turned to music.
"I can only write something that is beautiful," Tchaikovsky is rumored to have pompously said.
"I can only write something that is perfect," Brahms replied.
For Dr. Gregory Wolynec, Austin Peay State University associate professor of music, that statement pretty well sums up the legacy and works of the great German composer.
"Brahms is one of those figures that musicians tend to talk about with a softer voice and a little bit more reverence," Wolynec said softly. "His music is frequently referred to as perfect."
At 4:00pm on March 18th, Wolynec will lead the APSU Symphony in a performance of Brahms's pastoral Symphony No. 2 in D, Op. 73. The concert, showcasing Brahms' perfection, is free and open to the public.
"It's incredibly beautiful, and it's the only one of Brahms symphonies that ends with a big triumphant ending," Wolynec said. "It's been an absolute thrill to work on it with our students. A number of times during rehearsals, I've said, 'this is my favorite spot.' I've probably said that 12 times…about 12 different places."
The Brahms' symphony is the capstone of an impressive program set for that evening. The concert will open with notable classical works, featuring the winners of the annual Concerto Competition. Each spring, APSU graduate and undergraduate students audition for the opportunity to play a concerto, which is a solo piece accompanied by the orchestra.
This year's winners are graduate guitarist Andrew Jurik and undergraduate clarinetist Yamil Camacho.
Jurik, studying guitar performance under APSU professor of music Stanley Yates, will perform Mario Castelnuovo-Tedesco's Concerto No. 1 for Guitar.
"We're going to do the last movement of it, which is really dancelike and colorful," Wolynec said.
Camacho, studying clarinet performance under APSU assistant professor of music Mingzhe Wang, will tackle the first movement of Carl Maria von Weber's Concerto No. 2 for Clarinet.
"It's really very dramatic," Wolynec said.
In between those two pieces, graduate student Ron de la Vega will take the stage as a guest conductor to lead the symphony in the "Intermezzo" from Pietro Mascagni's "Cavalleria Rusticana." The piece was famously used in the opening credits of Martin Scorsese's "Raging Bull" and during the opera scene in Francis Ford Coppola's "The Godfather, Part III."
"It's a really gorgeous, Italian piece from the Verismo opera tradition," Wolynec said.
The APSU Symphony is made up of APSU students and musicians from the local community. The Sunday concert is a great opportunity to appreciate or be introduced to great works in music literature.
For more information on the concert, contact the APSU Department of Music at 931.221.7818.