Tennessee House of Representatives Passes Bill on Student ID Cards being used to Vote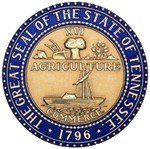 Clarksville, TN – By a vote of 5 to 4, the House State and Local Sub Committee passed HB 2730/SB 2447, a bill to allow students of Tennessee public colleges and universities to use their state issued identification card to vote.

Tennessee State Representative Joe Pitts stated in the committee hearing that he brought this legislation because a photo identification card for faculty members is already an accepted I.D. for voting and he believes students should have the same opportunity.

"I believe if these State issued identification cards are an acceptable form of I.D. for faculty and staff members then it makes sense that students with valid identification cards should be afforded the same courtesy," Pitts said. "With voter turnout at all-time lows, we should use every means possible to make voting among this key age group easier."

Reminder: The Tennessee General Assembly is still under heightened computer security so if you do not get a response from your email to me, please call my office at 1.800.449.8366, ext. 12043.

For more information about these bills or other concerns about the state government, please contact our office at 615.741.2043 or email .



Sections
News
Topics
Clarksville TN, Joe Pitts, photo ID, Tennessee General Assembly, Tennessee House of Representatives, Tennessee State Representative