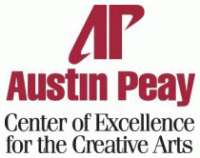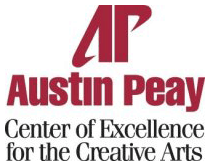 Clarksville, TN – Here's how artist and Austin Peay State University professor James Diehr described his new retrospective exhibit, "memories unwound," coming to the Downtown Artist Coop:
"It's a grand opening/going out of business deal."
The "grand opening" refers to some new works he's including in the exhibit. The "going out of business" phrasing hints at Diehr's upcoming retirement after 42 years of teaching – 30 of those years as a professor, art department chair and first dean of the College of Arts and Letters at APSU.
To honor his work and career, the APSU Center of Excellence for the Creative Arts is hosting a special opening reception of the exhibit as part of its Spring Salon Series. The event, which is free and open to the public, begins at 5:00pm on April 5th at the DAC. The "memories unwound" exhibit runs through April 25th.
"Jim Diehr is one of the visionary founders of the Center of Excellence for the Creative Arts, and the last of that group still teaching at Austin Peay," Christopher Burawa, the center's current director, said. "I felt strongly that we need to honor him for his work as an educator and artist, and for his lasting impact on the University and Clarksville communities."
The Center hosts the Salon Series once a month during the fall and spring semesters, featuring distinguished local artists and arts organizations, followed by refreshments and good conversations.
The "memories unwound" exhibit will include sculptures, paintings, drawings and some pottery from throughout Diehr's career, including pieces that "go back a ways," he said. The event is somewhat of a bittersweet experience for him.
"This whole retirement thing is a surprisingly conflicting kind of experience," he said. "I've done something for 42 years and enjoyed doing it, and now I realize I'm not going to do it any more. But now I have a chance to be a full-time artist."
During his career, Diehr traveled to England as a Fulbright Scholar and served as a guest lecturer in China. The April 5th salon offers an opportunity for friends, colleagues, community members and everyday art lovers to commemorate the work of this local artist.
For more information on the salon, contact the APSU Center of Excellence for the Creative Arts at 931.221.7876.