Topic: China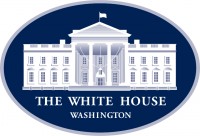 Washington, D.C. – On Friday, October 18th, 2019, U.S. President Donald J. Trump delivered a major announcement on progress regarding trade negotiations with China—one that spells out big wins ahead for American workers and for our terrific farming community.
President Trump: America and China come to a substantial "phase one deal."
After meeting with China's Vice Premier at the White House, President Trump announced that terms have been reached in principle over some of the most important issues facing American businesses.
«Read the rest of this article»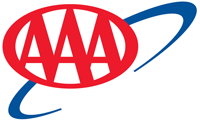 Tampa, FL – AAA says despite an unseasonal spike in demand, according to the Energy Information Admiration's (EIA) latest data sets, gas prices are decreasing for the majority of motorists across the country as crude oil prices (WTI) remain under $54.00/bbl.
Today, the national average gas price is $2.63, which is two cents less than last week and 26 cents cheaper than last year, but six-cents more expensive than last month.
«Read the rest of this article»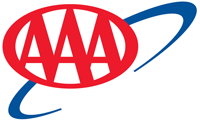 Tampa, FL – AAA reports that the national gas price average continues to hold steady on the week at $2.65, which is nine cents more expensive than last month, but 26 cents cheaper than a year ago.
Most motorists around the country are seeing prices decline or stabilize, with the majority of states seeing gas prices decrease by as much as a nickel since last Monday.
«Read the rest of this article»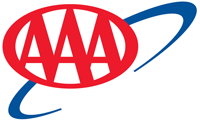 Tampa, FL – AAA says that two weeks after attacks on major Saudi Arabian oil facilities, the majority of Americans are starting to see signs of gas prices trending cheaper. While the national average may have only decreased by a penny on the week, 10 states saw pump prices decline by a nickel or more.
"Crude oil prices have dropped close to where they were right before the drone attacks on the Saudi oil facilities," said Jeanette Casselano, AAA spokesperson.
«Read the rest of this article»
New Orleans, LA – High blood pressure appears to accelerate cognitive decline among middle-aged and older adults and treating high blood pressure may slow down the process, according to a preliminary research presented at the American Heart Association's Hypertension 2019 Scientific Sessions.
The findings are important because high blood pressure and cognitive decline are two of the most common conditions associated with aging, and more people are living longer worldwide.
«Read the rest of this article»

Clarksville, TN – Earlier this summer, Amanda Crumb opened an innocent-looking email promoting a free trip to China. The information seemed legitimate, but the promise of a hassle-free, all expenses paid trip caused her to hesitate. Was this one of those email phishing scams?
«Read the rest of this article»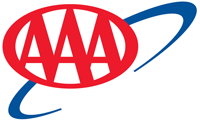 Tampa, FL – On the week, the national gas price average held steady at $2.56, but motorists can expect some volatility at the pump in the coming days and weeks.
Over the weekend, Saudi Arabia experienced drone attacks on two major oil facilities – including the world's largest, Abqaiq. The attacks have taken 5.7 million (crude) barrels per day off the market, accounting for about 6% of the global supply.
«Read the rest of this article»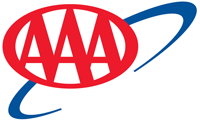 Tampa, FL – AAA says gas prices continue to trend – slowly, but surely – cheaper with half of all states seeing pump prices drop two-cents on the week. This caused the national average to push cheaper by a penny down to $2.56. Today's average is 11-cents less than a month ago and 28-cents cheaper than a year ago.
In its latest weekly report, the Energy Information Administration (EIA) notes that U.S. gasoline demand saw a steady decline from 9.9 million b/d to 9.4 million b/d, a reading typical for the start of fall.
«Read the rest of this article»

Clarksville, TN – On a hot July morning in Irbid, Jordan, while cars weaved past the city's khaki-colored buildings, Dr. Dana Christman enjoyed a cup of Turkish coffee in Yarmouk University's air-conditioned campus. The Austin Peay State University (APSU) professor had traveled more than 6,000 miles to visit the school, and with the small jolt of caffeine spurring her on, she helped develop a new relationship between her home campus and the Jordanian university.
«Read the rest of this article»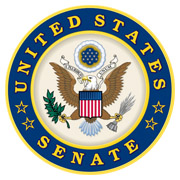 Washington, D.C. – Yesterday, Senator Marsha Blackburn (R-Tenn.) joined the set of Fox News' The Next Revolution with Steve Hilton for an hour-long, wide-ranging discussion on Huawei, China, the U.S.-Mexico-Canada Agreement and more.
On Huawei
"In China, you do not know where the military ends and the commerce sector begins… Should we be blocking Huawei across the board? Absolutely… They are setting up their foundation for cyber warfare, which they fully believe is the way they are going to move to dominance."
«Read the rest of this article»