Topic: China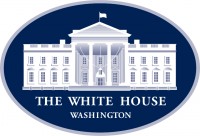 Washington, D.C. – "President Donald Trump signed the much-anticipated 'Phase One' trade agreement with China after months of hard-fought negotiations," Representative Jodey Arrington (R-TX) writes in Fox Business.
"This is a monumental achievement for farmers and ranchers in my district in West Texas and across rural America, who will reap the blessings of China's commitment to purchasing as much as $50 billion worth of U.S. agriculture products.
«Read the rest of this article»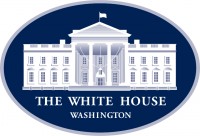 Washington, D.C. – In a historic moment, President Donald J. Trump was joined today by the Vice Premier of China in the East Room of the White House. Together, they signed a new, fully enforceable trade agreement that rebalances this vital trade partnership while boosting American businesses, farmers, manufacturers, and innovators.
"From day one, my Administration has fought tirelessly to achieve a level playing field for the American worker," President Trump said.
«Read the rest of this article»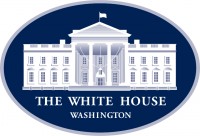 Washington, D.C. – THE PRESIDENT: As long as I am President of the United States, Iran will never be allowed to have a nuclear weapon.
Good morning. I'm pleased to inform you: The American people should be extremely grateful and happy no Americans were harmed in last night's attack by the Iranian regime. We suffered no casualties, all of our soldiers are safe, and only minimal damage was sustained at our military bases.
«Read the rest of this article»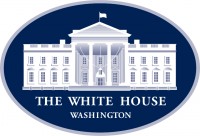 Washington, D.C. – Promoting economic prosperity for all, President Trump's pro-growth policies have led to an economic boom that is lifting up Americans of all backgrounds.
Since President Trump's election, more than 7 million jobs have been added to the economy.
For the first time on record there are more job openings than unemployed Americans.
«Read the rest of this article»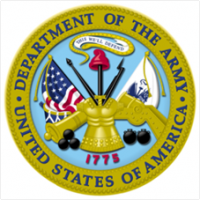 Fort Sill, OK – The United States Army is now standing up short-range air defense units, known as SHORAD battalions, and offering a five-week pilot Stinger course for Soldiers in maneuver units.
It's part of a critical effort to defend maneuver units against the threat of aircraft, drones and cruise missiles, said Col. Mark A. Holler, commandant of the Air Defense Artillery School at Fort Sill.
Most of the SHORAD battalions in the active component were deactivated a decade ago because the U.S. Army needed this force structure to grow maneuver brigade combat teams for counter-insurgency operations, Holler said.
«Read the rest of this article»
Tennessee sees 2 cent increase in Gas Prices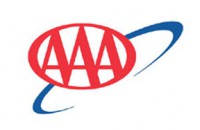 Tampa, FL – More than 100 million Americans are taking to the roadways to travel for the holidays, but that hasn't had a large impact on gas prices. At the start of the work week, only about a dozen states are seeing more expensive gas prices with increases of less than a dime.
"AAA forecasts that 104 million Americans will travel by car – the most on record – for a year-end holiday," said Jeanette Casselano, AAA spokesperson.
«Read the rest of this article»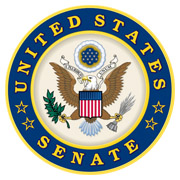 Washington, D.C. – Here's the scoop on impeachment. For the past three years, Representative Nancy Pelosi (D-CA), who is currently the Speaker of the House of Representatives, has grasped aimlessly at every unsubstantiated claim, desperate to find an impeachable offense.
There is a reason the only bipartisan vote in the House was against impeachment. President Donald Trump has not abused his power. If the House sends its articles of impeachment to the Senate and the trial begins, Tennesseans can count on me to stand with President Trump.
«Read the rest of this article»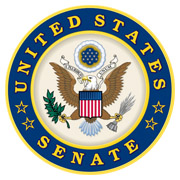 Washington, D.C. – Senators Marsha Blackburn (R-Tenn.), Marco Rubio (R-Fla.), Rick Scott (R-Fla), John Cornyn (R-Texas) and Tom Cotton (R-Ark.) wrote to Secretary of Transportation Elaine Chao and Federal Aviation Administrator Stephen Dickson to express concerns regarding the national security threats posed by Chinese drones.
"We…urge you to immediately restrict the use of this equipment and technology that has the potential to jeopardize the security of critical information and infrastructure gained through this and other FAA programs," the Senators write. "American taxpayer dollars should not fund state-controlled or state-owned firms that seek to undermine American national security and economic competitiveness."
«Read the rest of this article»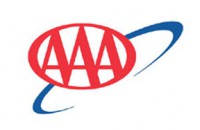 Tampa, FL – December is finally bringing cheaper gas prices to pumps across the country. Today's average is $2.55, which is nearly a nickel cheaper than the beginning of the month.
Decreasing gasoline demand and increasing stocks are driving the change in pump prices. The latest Energy Information Administration (EIA) reports show gasoline demand at its lowest rate since mid-February and the highest stock levels since this summer.
«Read the rest of this article»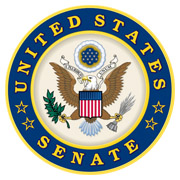 Washington, D.C. – Once upon a time, American consumers adopted new tech without stopping to consider the consequences.
The allure of connectivity outweighed misgivings about surrendering our full names, phone numbers, and strong opinions on national politics to an online void we barely understood. We dismissed the threat of privacy violations because, after all, "they (meaning the corporate behemoth that is Big Tech) would never."
In 2019, we know that they absolutely would, and that they do.
«Read the rest of this article»