Art Exhibit Features Lucille Richardson in April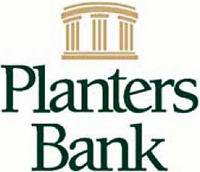 Clarksville, TN – The Planters Bank-Hilldale First Thursday Art Exhibit will feature acrylic paintings from Ms. Lucille Richardson beginning Thursday, April 5th.

The public is invited to meet Ms. Richardson during a reception on April 5th from 2:00pm-3:00pm at the Hilldale branch at 1971 Madison Street.

Ms. Richardson, a native of Cunningham, Tennessee, was introduced to acrylics in the early 1970's while she was a teacher's aide at Erin Elementary School. Art Teacher Grace McDonnell encouraged her to attend an art class after seeing some of her creative classroom work.

"I didn't know anything about art," she says. "But, I took the class and was surprised at what I had done," says Richardson.

She painted for a few years, then set her hobby aside when both her work and her role in supporting her husband's work – Baptist Minister L.G. Richardson – took priority.  After 58 years of marriage, "Bro. Rich," as he was affectionately known, passed away in 2008 and Richardson returned again to her love of painting.

Her exhibit at Planters will showcase two themes. Seven pieces include Cunningham icons from the early 1800-1900's, including the Morgan Grocery, the Boogersville Café, Lone Oak Elementary School, and the Dawson Homeplace. Five other pieces are water scenes, including two lighthouses from the Great Lakes and a Kentucky Lake scene. All pieces will be available for sale.

The exhibit will be on display from April 5th-May 2nd during regular banking hours at the Planters-Hilldale branch, 1971 Madison Street.



Sections
Arts and Leisure
Topics
Art Exhibit, Boogersville Cafe, Clarksville TN, Cunningham TN, Dawson Homeplace, Grace McDonnell, Kentucky Lake, L.G. Richardson, Lone Oak Elementary School, Lucille Richardson, Madison Street, Morgan Grocery, painting, Planters Bank