Topic: Art Exhibit

Clarksville, TN – "Ends."—a BFA art exhibition by Austin Peay State University student David Tyler Worthington—will open at 5:00pm on February 26th, 2018 with a reception in the APSU Art + Design Building's Beach Gallery.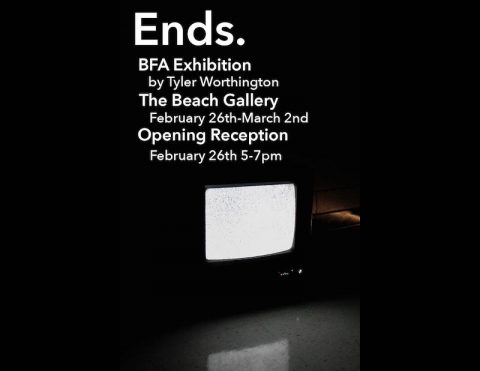 «Read the rest of this article»


Clarksville, TN – Nashville artist Anthony Scarlati brings his latest works to the Customs House as part of the museum's Season of Equine. A native of Chicago, Anthony has spent more than twenty years working in the entertainment, sports and equine industries.
Published photo credits include numerous entertainment, equine and special interest publications along with editorial portraits spanning across all genres of music.
«Read the rest of this article»


Clarksville, TN – This month the Orgain Gallery of the Customs House Museum features the collage art of award-winning artist Anne Bagby in the exhibit Layered Expressions.
Combining layers of glaze over layers of patterns and images, Anne creates quilt-like visions, stitching together patterns of bold colors that often feature the human face and words. There is a nostalgic feel to the modern pieces of art. The end result is a lyrical piece of textures that leaves the viewer with a sense of familiarity.
«Read the rest of this article»


Clarksville, TN – The Bruner Gallery of the Customs House Museum greets visitors with a series of suspended "straight jackets". Using vintage fabrics, hospital baby blankets, and a wedding dress as the textiles, these jackets date the phases of a woman's life.
Surrounding walls at first glance appear to display whimsical pieces of children's clothes and trinkets housed in floating Petri dishes. The playfulness of objects in Family Ties invites you in but the messages expressed are much deeper, if not much darker.
«Read the rest of this article»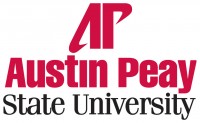 Clarksville, TN – For years, visitors to Austin Peay State University's Wilbur N. Daniel African-American Cultural Center have admired the art gallery set up in the front lobby. Particularly, they've commented on the colorful, abstract paintings by alumna Miesha Arnold.
The artist generously donated her work to the University, and this month, the Center is hosting an exhibition of her watercolors, titled "Fail Forward."
«Read the rest of this article»

Clarksville, TN – A series of women's faces fill the Customs House Museum's Crouch gallery from September 13th through October 20th.
The first thing one notices about Tom Malone's figurative works are the eyes. Expressionistic and haunting, there is a continuity that is Malone's signature style. Displayed in chronological order, the viewer can sense the development of Malone's talent.
«Read the rest of this article»

Clarksville, TN – New art exhibits have sprouted from the walls of the Customs House Museum during this mild weathered January. The subject matters run the gamut of birds and bunnies to abstracts to landscapes.
The museum recently received wonderful additions to its permanent collection from renowned artists Hunt Slonem and Margaret Evangeline. Included in the exhibit New to the Collection is Slonem's large-scale painting of rabbits, titled Hutch, and a representation from Evangeline's famous "bullet" series, as well as, dollhouse photographs by Eric Hansen.
«Read the rest of this article»
Clarksville, TN – Artist Jennifer Oliphant wants to create a new appreciation for the beauty of everyday objects. That's what she has in mind when she sets out to capture images with her camera.
"My inspiration for these projects comes from finding gratitude everyday," she said. "In finding things to be grateful for, I also began to notice extreme beauty in objects that mostly go unnoticed. Details, not the whole, are what are important to me at this time in my life." «Read the rest of this article»
Art Exhibit Features Lucille Richardson in April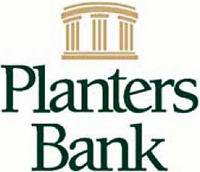 Clarksville, TN – The Planters Bank-Hilldale First Thursday Art Exhibit will feature acrylic paintings from Ms. Lucille Richardson beginning Thursday, April 5th.
The public is invited to meet Ms. Richardson during a reception on April 5th from 2:00pm-3:00pm at the Hilldale branch at 1971 Madison Street.
Ms. Richardson, a native of Cunningham, Tennessee, was introduced to acrylics in the early 1970's while she was a teacher's aide at Erin Elementary School. Art Teacher Grace McDonnell encouraged her to attend an art class after seeing some of her creative classroom work.
«Read the rest of this article»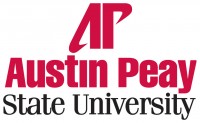 Clarksville, TN – The images – crumbling brick walls, rusty chain link fences, broken vending machines – depict an urban landscape weathered by the repetition of life. The objects have decayed because of their ceaseless interaction with the ever-moving world around them.
Beginning November 7th, Clarksville residents will get to explore the intimacy of these images with a new photography exhibit, "The Urban Landscape: In and Out of the Margins," which opens with a reception at 7:00pm in the Austin Peay State University Trahern Gallery. The exhibit, featuring works by such photographers as William Eggleston, Huger Foote, David Leonard and Vesna Pavlovi?, runs through November 23rd.
«Read the rest of this article»