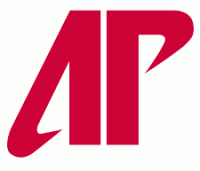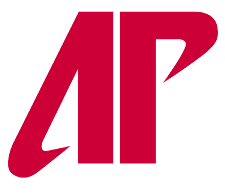 Clarksville, TN – Ask the average college-bound high school student who Robert Penn Warren is and you might hear that the student has no idea that he was a writer.

Most probably the student wouldn't be able to tell you that Warren was a graduate of Clarksville High School in 1921 or that he was born in Guthrie, Kentucky.

Even fewer would know that he is uniquely the winner of three Pulitzer Prizes, one for fiction and two for poetry; no other Pulitzer Prize winner can claim this accolade.

Two of Warren's books, All the King's Men (Pulitzer Prize for Fiction, 1947) and Band of Angels were made into movies with All the King's Men winning Best Picture, Best Actor (Broderick Crawford) and Best Supporting Actress (Mercedes McCambridge), at the Academy Awards in 1949. It was also made into a play and an opera, not to mention being translated into 20 languages.

Robert Penn Warren's Promises: Poems, 1954-1956 won his second Pulitzer in 1958; it also won the Sidney Hillman Award, the Edna St. Vincent Millay Memorial Award and the National Book Award. In 1979, a third Pulitzer went to his Now and Then: Poems, 1976-1978.

The first year of the Clarksville Writer's Conference was dedicated to the work of Robert Penn Warren and he is honored each year through continuation of this collection of workshops with world famous authors who travel to the Austin Peay campus to discuss their work. (The conference will take place this year on June 7th and 8th. For more information see http://www.artsandheritage.us/writers/index.html.)

In an effort to encourage more high school teachers to include the writing of Robert Penn Warren in their annual curriculum, the Robert Penn Warren Circle included a day presenting ways of accomplishing this feat in a Teaching Workshop held in the Iris Room at APSU's Morgan University Center on Saturday.

The RPW Circle met on Thursday and Friday in Bowling Green, Kentucky, for its annual meeting where papers on Warren's work were presented and the Brooks/Warren Award was announced on Friday.

Saturday's workshop included panels by Kyle Taylor of West Georgia Technical College, Leverett Butts of Gainesville State College, Keri Overall of Texas Woman's University, Bedford Clark of Texas A&M University, Randy Hendricks of University of West Georgia, and James A. Perkins of Westminster College.

Panel participants discussed Warren's involvement with the Civil Rights movement, presented hawk poetry by Warren as compared to that of other poets, and conducted a celebration of Warren's letters.

A visit to Warren's home in Guthrie preceded a luncheon sponsored by the Birthplace Committee held at First Christian Church in Guthrie. Guests were treated to traditional Southern food like pork and chicken barbecue, baked beans, fresh fried corn, cole slaw, homemade pies, brownies and iced tea.

Later that evening a reception was hosted by the APSU Center of Excellence for the Creative Arts and the Birthplace Committee at Emerald Hill on the APSU campus in Clarksville.

High school teachers from Montgomery County, Robertson County and nearby Kentucky counties learned that Robert Penn Warren, the oldest of three children, went to Clarksville High School and was graduated there at age 16.

That spring he was hit in the left eye by a rock thrown carelessly by his younger brother; Robert Penn eventually had to have his eye removed as a result. Although he had been offered an appointment to the U.S. Naval Academy, he was unable to attend because of this problem with his sight.

Instead of becoming an engineer through a course of study at the Naval Academy as he had planned, he entered Vanderbilt University in 1921 and was graduated there summa cum laude in 1925. During his years at Vanderbilt, he became involved with two groups of writers, one called Fugitives and the other, the Agrarians; his life as a writer came into fruition.

After earning a master's degree from University of California in 1927 and entering Yale on a scholarship in the fall of that same year, he went to New College at Oxford (England) in October, 1928, as a Rhodes Scholar. His Bachelor of Literature degree was bestowed in 1930.

Winner of the Presidential Medal of Freedom, Bolinger Prize and National Medal for Literature, Warren was the first Poet Laureate of the United States. With Cleanth Brooks he wrote textbooks on understanding poetry and understanding fiction that widely influenced the study of poetry at the college level and New Criticism.

Born on April 24th, 1905, he died of cancer on September 15th, 1989. In his obituary the New York Times quoted Sinclair Lewis as describing Warren as "the most talented writer of the South and one of the most important writers of the country."

Should Robert Penn Warren find a more important place in the curriculum of the high schools of Tennessee? Obviously, yes.



About Sue Freeman Culverhouse
Author of Tennessee Literary Luminaries: From Cormac McCarthy to Robert Penn Warren (The History Press, 2013) Sue Freeman Culverhouse has been a freelance writer for the past 36 years. Beginning in 1976, she published magazines articles in Americana, Historic Preservation, American Horticulturist, Flower and Garden, The Albemarle Magazine, and many others. Sue is the winner of two Virginia Press Awards in writing.

She moved to Springfield, Tennessee in 2003 with her sculptor husband, Bill a retired attorney. Sue has one daughter,  Susan Leigh Miller who teaches poetry and creative writing at Rutgers University.

Sue teaches music and writing at Watauga Elementary School in Ridgetop, Tennessee to approximately 500 students in kindergarten through fifth grade. She also publishes a literary magazine each year; all work in the magazine is written and illustrated by the students.

Sue writes "Uncommon Sense," a column in the Robertson County Times, which also appears on Clarksville Online. She is the author of "Seven keys to a sucessful life", which is  available on amazon.com and pubishamerica.com; this is a self-help book for all ages.

Web Site: http://culverhouseart.com/
Email:
Sections
News
Topics
APSU Center of Excellence for the Creative Arts, Austin Peay State University, Clarksville High School, Clarksville Writer's Conference, Emerald Hill, New York Times, Pulitzer Prize, Pulitzer Prize for Fiction, Pulitzer Prize for Poetry, Robert Penn Warren, University of California, Vanderbilt University, Yale