Topic: University of California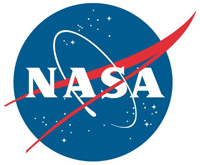 Pasadena, CA – According to NASA, during the exceptionally warm Arctic summer of 2019, Greenland lost 600 billion tons of ice – enough to raise global sea levels by nearly a tenth of an inch (2.2 millimeters) in just two months, a new study shows.
Led by scientists at NASA's Jet Propulsion Laboratory and the University of California, Irvine, the study also concludes that Antarctica continues to lose mass, particularly in the Amundsen Sea Embayment and the Antarctic Peninsula on the western part of the continent; however, those losses have been partially offset by gains from increased snowfall in the northeast.
«Read the rest of this article»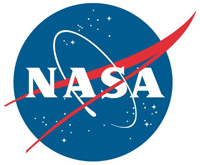 Pasadena, CA – Using NASA's Hubble Space Telescope and a new observing technique, astronomers have found that dark matter forms much smaller clumps than previously known. This result confirms one of the fundamental predictions of the widely accepted "cold dark matter" theory.
All galaxies, according to this theory, form and are embedded within clouds of dark matter. Dark matter itself consists of slow-moving, or "cold," particles that come together to form structures ranging from hundreds of thousands of times the mass of the Milky Way galaxy to clumps no more massive than the heft of a commercial airplane. (In this context, "cold" refers to the particles' speed.)
«Read the rest of this article»
Written by Alan Buis
NASA's Jet Propulsion Laboratory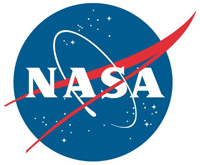 Pasadena, CA – A team of NASA scientists is using a high-altitude aircraft and a sophisticated imaging spectrometer built by NASA's Jet Propulsion Laboratory in Pasadena, California, to study environmental impacts caused by the devastating Southern California wildfires.
NASA's ER-2, based at Armstrong Flight Research Center in Palmdale, California, flies as high as 70,000 feet (21,300 meters), almost twice as high as a commercial airliner.
NASA uses the unique perspective of the ER-2 for science research missions over much of the world.
«Read the rest of this article»
American Heart Association Meeting Report
New Orleans, LA – Disruptions in sleep may be raising your risks of an irregular heartbeat, known as atrial fibrillation (AF), according to preliminary research presented at the American Heart Association's Scientific Sessions 2016.
Obstructive sleep apnea, sleep interrupted by pauses in breathing, is a known risk for atrial fibrillation – an irregular heartbeat that can lead to strokes, heart failure and other heart-related complications. But whether there's a relationship between disrupted sleep and atrial fibrillation even when there's no sleep apnea is unclear.
«Read the rest of this article»
Written by Elizabeth Landau
NASA's Jet Propulsion Laboratory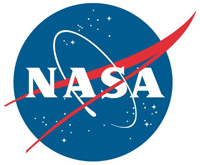 Pasadena, CA – An international team of astronomers has discovered and confirmed a treasure trove of new worlds using NASA's Kepler spacecraft on its K2 mission. Out of 197 initial planet candidates, scientists have confirmed 104 planets outside our solar system. Among the confirmed is a planetary system comprising four promising planets that could be rocky.
These four planets, all between 20 and 50 percent larger than Earth by diameter, are orbiting the M dwarf star K2-72, found 181 light-years away in the direction of the Aquarius constellation. The host star is less than half the size of the sun and less bright.
«Read the rest of this article»
Written by Karin Fielder Weaver and Kelly C. Motes
Intellectually gifted teens are always on the lookout for extra challenges.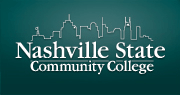 Nashville, TN – As most teenagers head to the pool for summer break, two of Nashville State Community College's youngest students, Hannah Motes, age 15, and Sebastian Motes, age 13, are getting ready to head off to a summer full of academic camps following their completion of more than 30 college credits.
These academically talented dual-enrollment students recently made the news by finishing their first year at Nashville State Community College (NSCC). Hannah began attending NSCC in June 2015 at the age of 14. To date, she has completed 38 college credits, with a cumulative college GPA of 3.45.
«Read the rest of this article»
Written by Alan Buis
NASA's Jet Propulsion Laboratory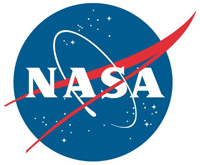 Pasadena, CA – A new University of California/NASA study finds Southern California autumn wildfires driven by Santa Ana winds have been 10 times as costly in the past 20 years as summer wildfires, even though both types of fires have consumed about the same total acreage.
Both types of fires are predicted to increase by midcentury, but non-Santa Ana fires are expected to increase more.
The research could assist policymakers and response agencies in better allocating firefighting resources in the future.
«Read the rest of this article»
NASA's Ames Research Center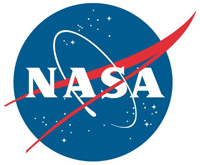 Moffett Field, CA – One of the best ways to learn how our solar system evolved is to look at younger star systems in the early stages of development. Recently, a team of astronomers including NASA scientists discovered a Jupiter-like planet within a young system that could serve as a decoder ring for understanding how planets formed around our sun.
The new planet, called 51 Eridani (Eri) b, is the first exoplanet discovered by the Gemini Planet Imager (GPI), a new instrument operated by an international collaboration, and installed on the 8-meter Gemini South Telescope in Chile.
«Read the rest of this article»
Clarksville, TN – If you are an avid viewer of the PBS "Mystery" series, the name of Elizabeth George is no secret to you. The Thomas Lynley mysteries are a staple of Sunday night television. However, if you have not read her books for yourself, you have missed one of the greatest contemporary mystery writer's offerings.
Elizabeth Susan George was born in Warren, Ohio. She is a graduate of University of California in Riverside. She also attended California State University at Fullerton, where she was awarded a master's degree in Counseling/Psychology and an honorary doctorate of humane letters.
She began her career as an English teacher at Mater Dei High School in Santa Ana. Along with ten other teachers, she was eventually fired for becoming involved with union activity. «Read the rest of this article»
Written by Carol Rasmussen
NASA Earth Science News Team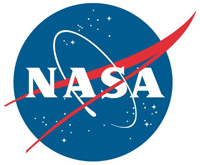 Washington, D.C. – New maps of two recent California megafires that combine unique data sets from the U.S. Forest Service and NASA's Jet Propulsion Laboratory in Pasadena, California, are answering some of the urgent questions that follow a huge wildfire: In all the acres of blackened landscape, where are the live trees to provide seed and regrow the forest? Which dead trees could endanger workers rebuilding roads and trails? What habitats have been created for fire-dependent wildlife species?
The maps, so detailed that they show individual trees, cover the areas of two California megafires — the 2013 Rim fire, which burned more than 250,000 acres (1,000 square kilometers) near and in Yosemite National Park, and 2014's very intense King fire near Lake Tahoe — before, during and after the active burns.
«Read the rest of this article»