Written by Karin Fielder Weaver and Kelly C. Motes
Intellectually gifted teens are always on the lookout for extra challenges.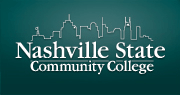 Nashville, TN – As most teenagers head to the pool for summer break, two of Nashville State Community College's youngest students, Hannah Motes, age 15, and Sebastian Motes, age 13, are getting ready to head off to a summer full of academic camps following their completion of more than 30 college credits.
These academically talented dual-enrollment students recently made the news by finishing their first year at Nashville State Community College (NSCC). Hannah began attending NSCC in June 2015 at the age of 14. To date, she has completed 38 college credits, with a cumulative college GPA of 3.45.
Her brother, Sebastian, began attending NSCC in August 2015, at the age of 12. To date, he has completed 33 college credits, with a cumulative college GPA of 3.82. Hannah and Sebastian currently attend NSCC full-time, while simultaneously enrolled in online high school courses at the University of Nebraska High School.
NSCC is becoming an important resource for gifted teens. Another talented student who benefited from dual-enrollment at NSCC, Benjamin Kulas, age 15, is now a sophomore physics major at Middle Tennessee State University (MTSU). Benjamin entered MTSU at the age of 14 as a Buchanan Fellow. He was selected by the Honors College to receive one of 20 full scholarships funded by money given to the university by the late Nobel Prize-winning alumnus James M. Buchanan.
In addition to the scholarship honor, Benjamin recently earned year-end recognition in physics for being the first-year student showing the most promise, and was elected treasurer of the Society of Physics Students for 2016-17. Entering summer session classes, he carries a cumulative college GPA of 4.0.
Young high-achieving students in other states have also leveraged enrollment at community colleges to enhance learning and expand their horizons. For example, in Arizona, Alexander "AJ" Gilman enrolled in a community college at 13 years old, earned 4 associate degrees before graduating high school at the age of 15, and then went on to study at Arizona State University.
In California, Tanishq Abraham began attending community college at the age of 7, received his high school diploma at the age of 10, earned 3 associate degrees by the age of 12, and was recently accepted to two University of California campuses (UC Davis and UC Santa Cruz). Stories like these highlight the way that community colleges can fill a crucial gap for young students who are smart and eager to learn.
"It is important that academically talented students be educated with their intellectual peers – their 'idea-mates' – as opposed to a group of students who are merely the same age," says David Motes, a Board Certified Behavior Analyst, and the father of Hannah and Sebastian. Over the years, Motes has gathered a wealth of research on the importance of intellectually-appropriate academic resources for advanced learners.
Motes goes on to say that few school-based resources are available for academically talented students, and such resources are often difficult or impossible to access. "Gifted programs may be offered, but the application process can be quite cumbersome, and the programs may be too narrow in scope for certain students. Enrollment in AP courses is usually limited to high school juniors and seniors.
Even simply doubling-up on disciplines of interest (such as taking two science courses during the same semester) is generally not allowed," he adds. "It was limitations such as these that resulted in Hannah's and Sebastian's pursuit of a nontraditional educational pathway, and they are very grateful for the exceptional learning opportunities afforded to them by Nashville State Community College."
According to NSCC President George Van Allen, "Taking college-level classes through dual-enrollment helps young students demonstrate the ability to handle more difficult coursework." He further states that, "Since many of those students will go on to advanced degrees, it makes good sense to keep them challenged and motivated in the subjects they care about. It also makes sense to get those initial credits completed at the community college level and then utilize our transfer path to go on to 4-year degrees and beyond."
Hannah's plans for the summer include attending the 6-day Engineering OPTIONS for High School Girls summer program at the University of Evansville, where she'll take classes in engineering and computer science and will be mentored by professional women working in these fields. She will also attend the 21-day Summer Program for Verbally and Mathematically Precocious Youth at Western Kentucky University, where she'll study a year's worth of accelerated high school chemistry.
Sebastian has a summer full of science, technology, engineering, and math (STEM) camps at sites throughout the South and Midwest. These include the SOARing with Mathematics Summer STEM Academy at Austin Peay State University, the Summer Honors Engineering Camp at the University of Dayton, the Engineering Scholars Program at the University of Arkansas-Little Rock, Radar Camp at Embry Riddle Aeronautical University, the Summer Program for Verbally and Mathematically Precocious Youth at Western Kentucky University, iD Tech Java Programming Camp at Vanderbilt University, the Engineering Summer Academy at the University of Arkansas-Fayetteville, Aviation Challenge MACH II Camp at the US Space & Rocket Center, and Space Academy Camp at the US Space & Rocket Center. Sebastian was the recipient of a variety of competitive scholarships enabling this summer full of STEM fun!
Hannah and Sebastian are the children of David and Kelly Motes of Clarksville, Tennessee, and the grandchildren of Nelson and Gaston Motes of Flat Rock, North Carolina.