Topic: Arizona State University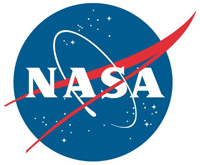 Pasadena, CA – A major component of NASA's Psyche spacecraft has been delivered to the agency's Jet Propulsion Laboratory in Southern California, where the phase known as assembly, test, and launch operations is now underway.
Over the next year, the spacecraft will finish assembly and undergo rigorous checkout and testing before it's shipped to Cape Canaveral, Florida, for an August 2022 launch to the main asteroid belt.
The Solar Electric Propulsion (SEP) Chassis, crafted by Maxar Technologies' team in Palo Alto, California, is the size of a van and represents more than 80% (by mass) of the hardware that will ultimately make up the Psyche spacecraft.
«Read the rest of this article»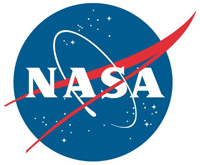 Pasadena, CA – NASA's Psyche mission has passed a critical milestone that moves it a step closer to launch. After an intense review of the mission's progress in building its science instruments and engineering systems, Psyche won clearance to progress into what NASA calls Phase D of its life cycle – the final phase of operations prior to its scheduled launch in August 2022.
Until now, the mission has focused on planning, designing, and building the body of the spacecraft, its solar-electric propulsion system, the three science instruments, electronics, the power subsystem, and the like.
«Read the rest of this article»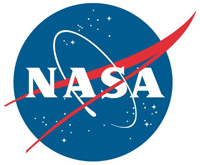 Washington, D.C. – NASA will broadcast coverage of a first for the agency as its Origins, Spectral Interpretation, Resource Identification, Security-Regolith Explorer (OSIRIS-REx) mission attempts to collect a sample of asteroid Bennu on Tuesday, October 20th, at 5:12pm CT.
Live coverage of the spacecraft's descent to the asteroid's surface for its "Touch-And-Go," or TAG, maneuver, which will be managed by Lockheed Martin Space near Denver, will begin at 4:00pm CT on NASA Television and the agency's website.
«Read the rest of this article»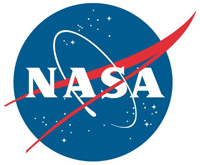 Pasadena, CA – With the help of citizen scientists, astronomers have discovered two highly unusual brown dwarfs, balls of gas that are not massive enough to power themselves the way stars do.
Participants in the NASA-funded Backyard Worlds: Planet 9 project helped lead scientists to these bizarre objects, using data from NASA's Near-Earth Object Wide-Field Infrared Survey Explorer (NEOWISE) satellite along with all-sky observations collected between 2009 and 2011 under its previous moniker, WISE. Backyard Worlds: Planet 9 is an example of "citizen science," a collaboration between professional scientists and members of the public.
«Read the rest of this article»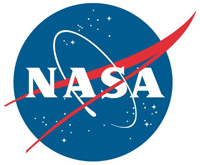 Washington, D.C. – On Saturday, seven small research satellites, or CubeSats, developed by students from eight universities across the nation will fly on Northrop Grumman's Antares rocket from NASA's Wallops Flight Facility in Wallops, Virginia, targeting a launch at 8:59am CDT.
All seven CubeSats were selected through NASA's CubeSat Launch Initiative (CSLI) and are a part of the 25th Educational Launch of Nanosatellites (ELaNa) mission. CSLI enables the launch of CubeSat projects designed, built and operated by students, teachers and faculty, as well as NASA Centers and nonprofit organizations.
«Read the rest of this article»

Clarksville, TN – When recent Austin Peay State University (APSU) graduate Jordan Miller starts at Arizona State University this year, she'll also enter a cutting-edge National Science Foundation-backed smart homes and cities program.
«Read the rest of this article»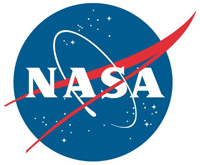 Pasadena, CA – NASA's Mars Odyssey orbiter has captured Mar's moon Phobos during a full moon phase for the first time. Each color in this new image represents a temperature range detected by Odyssey's infrared camera, which has been studying the Martian moon since September of 2017.
Looking like a rainbow-colored jawbreaker, these latest observations could help scientists understand what materials make up Phobos, the larger of Mars' two moons.
«Read the rest of this article»
Austin Peay State University (APSU)

Clarksville, TN – Dr. Tucker Brown, chair of the Austin Peay State University (APSU) Department of Sociology, was recently named dean of the University's College of Behavioral and Health Sciences.
Dr. David Denton, former dean of the college, decided to return to the classroom in 2017, leaving the position open. Dr. Rebecca Corvey, professor of nursing, served as interim dean while the University conducted a national search to fill the position.
«Read the rest of this article»
Austin Peay State University (APSU)

Clarksville, TN – This January, the Austin Peay State University (APSU) The New Gallery, with support from the APSU Center of Excellence for the Creative Arts and the APSU Department of Art + Design, will continue its exciting 2018-19 exhibition season with Patrick Vincent: Vanishing Islands.
The exhibit opens Monday, January 14th and runs through February 8th. Vincent will give a public lecture on his work at 6:00pm on February 5th in the APSU Art + Design Building's Heydel Hall.
«Read the rest of this article»
NASA's Goddard Space Flight Center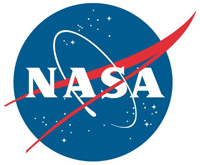 Greenbelt, MD – NASA says that a little over 4 billion years ago, the planets in our solar system coexisted with vast numbers of small rocky or icy objects orbiting the Sun. These were the last remnants of the planetesimals – the primitive building blocks that formed the planets.
Most of these leftover objects were then lost, as shifts in the orbits of the giant planets scattered them to the distant outer reaches of the solar system or beyond. But some were captured in two less-distant regions, near points where the gravitational influence of Jupiter and the Sun balance, and have remained trapped there, mostly untouched, for billions of years.
«Read the rest of this article»