Man may also have different Identity

Clarksville, TN – On June 7th, around 8:00pm, Clarksville Police Officer Channing Bartel initiated a traffic stop on a Lincoln Navigator for speeding on I-24 near mile marker 8. During a consensual search of the vehicle, K-9 Officer Ben Blackmon's dog alerted on an area inside of the vehicle.
There was a large package wrapped in black duct tape located in a black bag. Inside of the package was approximately 25 pounds of marijuana.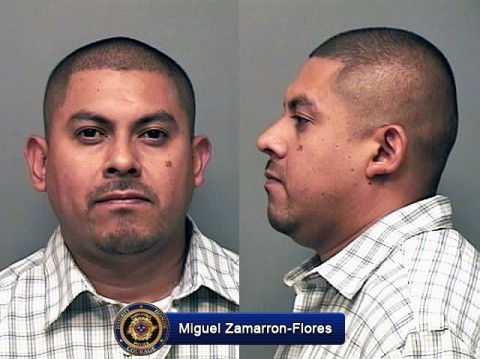 He may also be known as Mark Anthony Vasquez (DOB: 10/13/74, 2922 Rolling Hills Drive Carollton, TX) and with previous charges out of Texas for possession for resale of over 50 lbs.
He is currently on hold in Montgomery County Jail for I.C.E.
Miguel Zamarron-Flores
Name: Miguel Angel Zamarron-Flores (H/M)
DOB: 10/31/75
Given Address: 2922 Rolling Hills Drive, Carrollton, TX
Charged With: Possession for Resale
Booked Into: Montgomery County Jail
Bond: $110,000.