Topic: Marijuana

Nashville, TN – Parents have a valuable opportunity to influence their children's use of substances if they approach the conversation in early middle school grades, but these conversations are only happening for about half of Tennessee youth. That is one of the primary takeaways highlighted by the first-ever TN Together Student Survey.
«Read the rest of this article»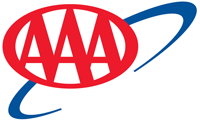 Nashville, TN – AAA says a concerning number of Washington state drivers involved in fatal crashes are testing positive for recent use of marijuana, according to new research from the AAA Foundation for Traffic Safety.
The share of drivers who, after a fatal crash, tested positive for active THC – the drug's main psychoactive ingredient – has doubled since the state legalized marijuana in December 2012.
«Read the rest of this article»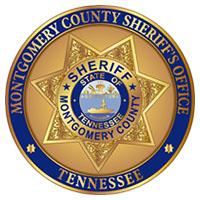 Clarksville, TN – Investigators with the Montgomery County Sheriff's Office (MCSO) have filed additional felony charges against Andrew Timmerman.
During a search of Timmerman's vehicle investigators found 14 pounds of edibles, two pounds of gummies, 18 THC vape pen refills, marijuana, drug paraphernalia, baggies, a scale, and prescription drugs.
Timmerman was charged with four counts of schedule VI drug possession with intent to distribute, unlawful drug paraphernalia, three counts of possession without a prescription, and simple possession.
«Read the rest of this article»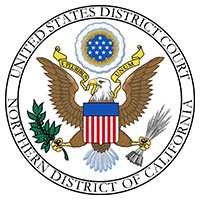 Nashville, TN – Following a seven-week jury trial in U.S. District Court earlier this year, a federal jury convicted five members of the Gangster Disciples of multiple counts relating to a racketeering conspiracy and a drug distribution conspiracy, which plagued the Clarksville, Tennessee area with violence and murders for more than a decade, announced U.S. Attorney Don Cochran for the Middle District of Tennessee and Assistant Attorney General Brian A. Benczkowski of the Justice Department's Criminal Division.
Marcus Termaine Darden, aka, "Tuff," 41, and Elance Justin Lucas, aka, "Mac Luke," 30, both of Guthrie, Kentucky; Derrick Lamar Kilgore, aka, "Smut," 35, and DeCarlos Titington, aka, "Los," 44, both of Clarksville, Tennessee, were convicted at trial.
«Read the rest of this article»

Clarksville, TN – Clarksville Police arrested Derreyon Kendrick, age 18, again, who was already out on bond for an Aggravated Burglary, Aggravated Robbery, and Possession of a Firearm During Commission of a Felony in connection with a home invasion committed in July 2019.
During an investigation into several vehicle burglaries occurring November 21st-22nd, to unlocked vehicles in the Vista Lane area, officers located Derreyon Kendrick in the immediate vicinity and found him in possession of stolen property taken from the burglaries, including a handgun.
«Read the rest of this article»

Clarksville, TN – Clarksville Police have been charged three men after equipment, material, and software were discovered for creating fraudulent checks.
A call came in to the 911 center, November 20th, around 12:30pm about men possibly being involved in fraudulent activity at a Fair brook Place hotel.
Officers located the men in a vehicle in the parking lot and could smell the odor of marijuana coming from the vehicle.
«Read the rest of this article»
Dallas, TX – Frequent cannabis (marijuana) use among young people was linked to an increased risk of stroke and people diagnosed with cannabis use disorder were more likely to be hospitalized for heart rhythm disturbances (arrhythmias), according to two new preliminary studies to be presented at the American Heart Association's Scientific Sessions 2019 — November 16th -18th in Philadelphia.
«Read the rest of this article»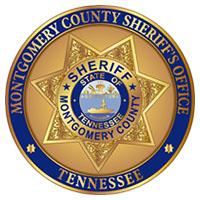 Clarksville, TN – On Tuesday, October 29th, 2019, the the Montgomery County Sheriff's Office took into custody attempted murder suspect, Eric Tyreese Davis, Jr, age 22.
Deputies in the Warrant's Division spotted Davis on Arthur's Court and attempted to initiate a traffic stop. Davis refused to stop and fled at a high rate of speed.
He stopped his vehicle at the intersection of Needmore Road and Bell Road and fled on foot. After a short foot pursuit, deputies apprehended him.
«Read the rest of this article»

Clarksville, TN – An adult and a juvenile, both out of Memphis, TN have been charged by Clarksville Police with Criminal Homicide in the shooting death of Serdarin Brown, age 22.
On Sunday, October 27th, 2019 at approximately 10:10pm, Clarksville police responded to a report of shots fired in the area of 16 Hand Village Avenue. There were spent shell casings located in the parking lot by Austin Peay State University Police.
«Read the rest of this article»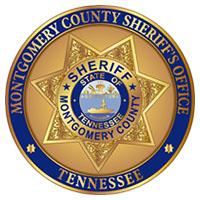 Clarksville, TN – On Monday, October 1st, 2019, Montgomery County Sheriff's Office (MCSO) investigators and deputies arrested eight men in connection to gunfire in a field near South Ridge Subdivision at approximately 3:30pm.
Deputies responded to the area after residents reported hearing gunfire and bullets hitting their homes.
When deputies arrived on scene, eight men were seen running into the wood line. One of the men ran to his vehicle and fled the scene. All eight men were located and taken into custody.
«Read the rest of this article»