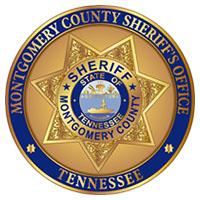 Montgomery County, TN – The Montgomery County Sheriff's Office (MCSO) has discontinued the active search for the suspect in this incident, although there will be an increased law enforcement presence in that area throughout the day.
The suspect has still not been identified but was described as a black male wearing a black hoodie. He has a shoulder-length dreadlock hairstyle.
A large amount of suspected drugs was found in the vehicle and the investigation has been turned over to the 19th Judicial Drug Task Force.
Preliminary field testing of the drugs has indicated the presence of methamphetamines and Marijuana. The drugs will be sent to the Tennessee Bureau of Investigation (TBI) for further analysis.
This is an active ongoing investigation and no additional information is available at this time.