Topic: Drugs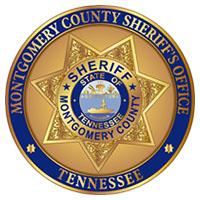 Clarksville, TN – The 19th Judicial District Drug Task Force and the Montgomery County Sheriff's Office Crime Suppression Unit have arrested a man and two women on drug, weapons, and theft charges.
While carrying out a search warrant in the 2000 block of Broome Road, agents and deputies discovered 34 firearms, marijuana, assorted pills, drug paraphernalia, and more than 15 pounds of methamphetamine with a street value of approximately $190,000 dollars. Agents also recovered approximately $72,000 in cash during the course of their investigation.
«Read the rest of this article»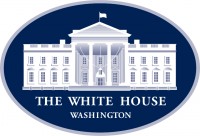 Washington, D.C. – U.S. Senators Marsha Blackburn (R—Tenn.), Tom Cotton (R-Ark.), Marsha Blackburn (R-Tennessee), Josh Hawley (R-Mo.), and Ben Sasse (R-Neb.) introduced the Significant Transnational Criminal Organization Designation Act, legislation that would subject certain foreign criminal organizations like drug cartels to sanctions, including immigration, financial, and criminal penalties.
«Read the rest of this article»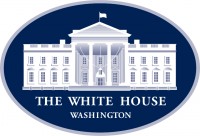 Washington, D.C. – "Anyone who cares about establishing an orderly immigration system and ending the flow of illegal drugs, violent criminals and human traffickers coming across our southern border should take heart from the undeniable fact that President Donald Trump's administration is winning the fight for border security," National Border Patrol Council President Brandon Judd writes for Fox News.
«Read the rest of this article»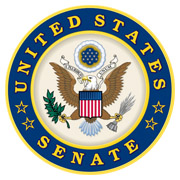 Nashville, TN – Senator Marsha Blackburn (R-Tenn.) is urging the U.S. Food and Drug Administration to address shortages of drugs used to treat patients with lupus. Hydroxychloroquine and chloroquine, which are used to treat autoimmune diseases like lupus, are currently being used as treatment for Coronavirus (COVID-19).
"We should not be facing a choice between treating lupus and COVID-19," said Senator Blackburn. "We have to fix our U.S. drug supply problem right now. All Americans should be able to trust that they will not be the population left behind while we identify treatment for COVID-19."
«Read the rest of this article»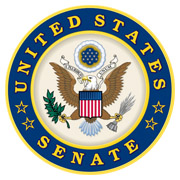 Washington, D.C. – The past few weeks of self-quarantining, misinformation and confusion have tried the patience of the American people. Every day, I field questions about what the U.S. Senate is doing to combat the novel coronavirus (COVID-19) pandemic, as well as what steps families should take to protect themselves.
Even before the news of closed restaurants and canceled festivals hit the timeline, Americans were alert to the possibility—perhaps for the first time in their lives—of want. Articles expressing doubt over the country's healthcare system's capacity to treat an influx of coronavirus (COVID-19)-afflicted patients prompted us to ask, what if?
«Read the rest of this article»

Clarksville, TN – The Clarksville Police Department (CPD) reports that among 242 investigations of unattended deaths conducted in 2019 by the the department's Special Operations Unit, 55 deaths are suspected to be related to drug overdoses, primarily Fentanyl.
So far, of those 55 deaths — including suicides and homicides — 17 have been confirmed with overdose as the primary cause of death. In 37 of the investigations, drugs or paraphernalia were found.
«Read the rest of this article»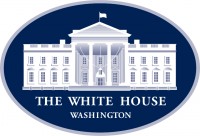 Washington, D.C. – Promoting economic prosperity for all, President Trump's pro-growth policies have led to an economic boom that is lifting up Americans of all backgrounds.
Since President Trump's election, more than 7 million jobs have been added to the economy.
For the first time on record there are more job openings than unemployed Americans.
«Read the rest of this article»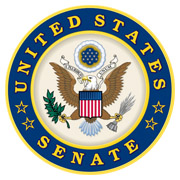 Washington, D.C. – Senate health committee Chairman Lamar Alexander (R-Tenn.) said the Senate on Tuesday, December 10th, 2019 passed "the most important new law affecting the safety, innovation, and affordability of over-the-counter drugs since the 1970's."
"In 2015, as the Senate health committee was working on the 21st Century Cures Act, I asked Janet Woodcock, the Director of the Center for Drug Evaluation and Research at the Food and Drug Administration, if there was any change she needed but hadn't been able to get done," Senator Alexander said.
«Read the rest of this article»

Clarksville, TN – On September 26th, 2019, around 1:00pm, Clarksville Police Department's agents and detectives stopped a vehicle at 502 Providence Boulevard. One of the men inside of the vehicle, Ramon Gholston, was known to have outstanding warrants.
During the arrest, there was a black bag found with suspected heroin, a 38 special handgun, and some other drugs located where Gholston was sitting.
«Read the rest of this article»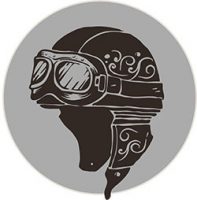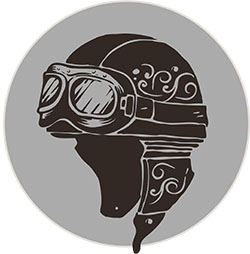 Clarksville, TN – In July of this year, Tennessee joined about 17 other states in implementing a cellphone law. In the Volunteer state, drivers could face a fine of up to $200.00 for using their cellphone while driving. Drivers 18 and older will be prohibited from holding or physically supporting a phone while driving.
My "unofficial" observation? Nothing's changed.
My brothers in law enforcement tell me that their superiors have told them to just give "warnings" until the general pubic understands the new law.
From 2015 to 2017, Tennessee topped the list for cellphone distracted driving deaths nationwide according to a new study by ValuePenguin of National Highway Traffic Administration data.
«Read the rest of this article»