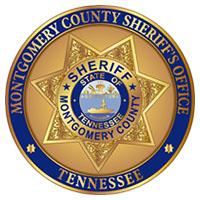 Montgomery County, TN – Early this morning, Wednesday, February 22nd, 2023 Montgomery County Sheriff's Deputies responded to a request to assist the Stewart County Sheriff's Office who had pursued a vehicle into Montgomery County.
The vehicle eventually stopped in the 800 Block of South Liberty Church Road and a black male suspect fled on foot.
A female second occupant remained in the car and was detained.
Law Enforcement from several agencies is assisting to secure the area and ensure the safety of our students and community, as well as assisting with a search of the area. The Clarksville-Montgomery County School System (CMCSS) has been notified.
This is an ongoing investigation and updates will be provided when available.