Topic: Methamphetamine
Written by Marsha Blackburn
U.S. Senator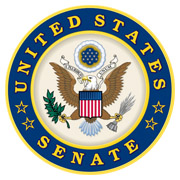 Washington, D.C. – It's easy to put stories of the crisis facing our nation at a distance when you live and work more than a thousand miles north of the United States-Mexico border. But as the effects of mass illegal immigration spread northward, Tennesseans are facing a stark new reality: when our border isn't secure, every town becomes a border town and every state a border state.
Perhaps no one understands that better than Tennessee Bureau of Investigation Director David Rausch, who describes the crisis as "out of control."
«Read the rest of this article»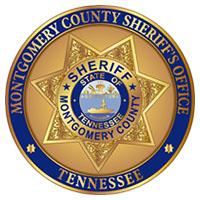 Clarksville, TN – The 19th Judicial District Drug Task Force and the Montgomery County Sheriff's Office Crime Suppression Unit have arrested a man and two women on drug, weapons, and theft charges.
While carrying out a search warrant in the 2000 block of Broome Road, agents and deputies discovered 34 firearms, marijuana, assorted pills, drug paraphernalia, and more than 15 pounds of methamphetamine with a street value of approximately $190,000 dollars. Agents also recovered approximately $72,000 in cash during the course of their investigation.
«Read the rest of this article»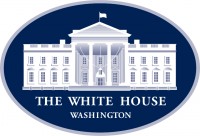 Washington, D.C. – Nearly 400 miles of new border wall system is now complete. Just as important, the Donald Trump Administration is prosecuting and deporting violent criminals, stopping the flow of illegal drugs, and closing the loopholes that help human smugglers while hurting our own citizens, including legal immigrants.
"The refugee system—set up to provide refuge for victims of war and persecution who had nowhere else to go, often on an explicitly temporary basis—had long since become a racket," National Border Patrol Council President Brandon Judd writes.
«Read the rest of this article»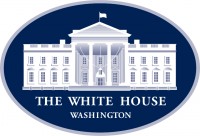 Washington, D.C. – President Donald Trump traveled yesterday to Yuma, Arizona, where he met with Border Patrol officers and gave Americans an update on the border wall with Mexico.

"This administration has basically funded us for 733 miles" of wall, Lieutenant General Todd Semonite of the Army Corps of Engineers said. "Forty-nine different projects are all going in the ground" across four states.
«Read the rest of this article»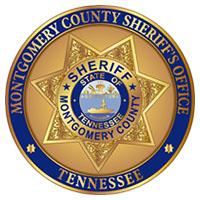 Clarksville, TN – The Montgomery County Sheriff's Office (MCSO) recovered over $200,000 in stolen property and arrested four suspects involved in a two state crime spree.
The MCSO received a tip from the Hopkinsville Police Department that property stolen from General Steel in Hopkinsville, Kentucky was located at a residence in the 2500 block of Rawlings Road in Woodlawn, Tennessee.
Patrol deputies and investigators searched the property and located two commercial work trucks, an enclosed trailer, and an ATV.
«Read the rest of this article»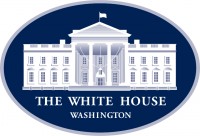 Washington, D.C. – Promoting economic prosperity for all, President Trump's pro-growth policies have led to an economic boom that is lifting up Americans of all backgrounds.
Since President Trump's election, more than 7 million jobs have been added to the economy.
For the first time on record there are more job openings than unemployed Americans.
«Read the rest of this article»

Clarksville, TN – Clarksville Police say Randy Joe Clark, who is no stranger to law enforcement and out on bond for Burglary, was indicted by the December grand jury in connection with burglaries and thefts committed, August 2019, around the Dover Road and Lafayette Road area.
He was arrested Wednesday, December 11th, 2019 and charged with: Four Counts Burglary, Six Counts Theft of Property, Unlawful Drug Paraphernalia, and Drug (Methamphetamine). Clark's bond is set at $11,000.
The investigator is Detective Steinlage.
Boston, MA – Use of the illegal stimulant methamphetamine causes build-up of tough protein fibers in heart muscle, which may help explain the development of enlarged hearts and heart failure in users, according to preliminary research presented at the American Heart Association's Basic Cardiovascular Sciences 2019 Scientific Sessions.
Methamphetamine, also known as meth, is an extremely addictive and commonly abused stimulant drug, with 1.6 million Americans reporting using the drug in 2017.
«Read the rest of this article»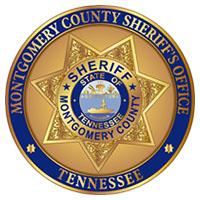 Clarksville, TN – On Tuesday afternoon, August 13th, 2019, Montgomery County Sheriff's Office deputies recovered a stolen vehicle and apprehend a man with multiple warrants on file.
Deputies observed a stolen Dodge Journey traveling on Lylewood Road. When they attempted to initiate a traffic stop, the driver fled into the city, eventually abandoning the vehicle in the 2400 block of Fort Campbell Boulevard.
He then fled on foot into a neighborhood where deputies were able to take him into custody.
«Read the rest of this article»
Clarksville Police Department (CPD)

Clarksville, TN – Emergency responders were tied up for hours responding to Carjacking which eventually turned out to be a fabricated story. Clarksville Police says that on February 7th, 2019 around 10:10am, the 911 center received multiple calls about a wrecked out Dodge Ram on McAdoo Creek Road which hit a tree, but no one was in the vehicle.
A short time later Brittany Lee called in to 911 saying she was injured, victim of a carjacking, the suspect crashed the pickup into a tree and fled the scene on foot.
«Read the rest of this article»