Clarksville National Little League is hosting the 2012 State Junior (13-14) Baseball Tournament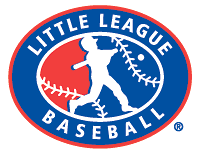 Clarksville, TN – Memphis and Grainger County met Monday night, July 23rd in the 2012 State Junior (13-14) Baseball Tournament Monday night at Clarksville National field. The game was knotted at zero in the bottom of the 2nd. That's when Grainger went on a rally pushing eight runs across the plate.
Memphis came back and scored two of their own top of the 3rd while Grainger scored one. Memphis' bats came to life in the 4th driving five runs in. Grainger scored another run bottom of the 5th.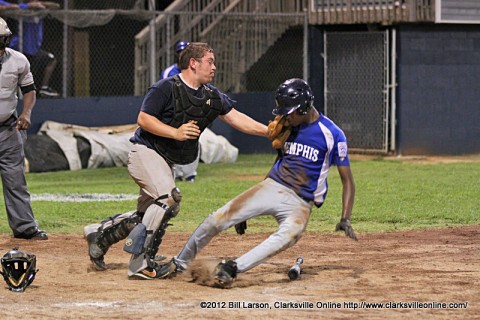 In the top of the 7th, Grainger was ahead 10-7. Needing three runs to keep the game alive, Memphis was able to get a runner on and advance him to third.
In the next play, the batter hits the ball down third baseline. The runner at 3rd, trying to avoid the bat in the baseline, started his slide late which enabled the Grainger catch to tag him out at the plate. This proved costly as Memphis started hitting but was only able to score two runs before the final out was made. Grainger County won 10-9.
Mason Johnson was the winning pitcher for Grainger County. He was also 3-4 at the plate. Trevor Lakins had a single that scored two runs.
For Memphis, Kenny Richmond went 2-3 and Reidel Bibbs was 3-4 with three runs batted in.
"The boys did a great job tonight. The boys were working and did a good job and kept their focus," stated Grainger County head coach Qriel Edde. "Our pitchers did excellent. We threw two pitchers for 7 innings. When we can do that with the pitch count that's saying something."
"Mason Johnson is a veteran, very experienced player and he throws alot junk. When I'm calling the pitchs and I call for a fast ball, he throws want he wants," chuckled Edde.
"We hit the ball good in a few innings and scored enough runs to win it. It was a good ball game. Memphis played us a good tough game," stated Edde.
Grainger County will play the loser of tonights game between Smith County and Spring Hill Wednesday, July 25th at 6:00pm.
Clarksville National Little League fields are located at 408 Gaylewood Drive, Clarksville behind Barksdale Elementary School.
For more information on Clarksville National Little League, visit their website at: www.clarksvillenational.org
Box Score
Memphis 9, Grainger County 10
July 23rd, 2012
1
2
3
4
5
6
7
R
H
E
Memphis
0
0
2
5
0
0
2
9
9
3
Grainger County
0
8
1
0
1
0
x
10
11
1
Photo Gallery