Clarksville, TN – Align MD Foundation Team recently returned from a ten-day medical mission trip to Cambodia with Freedom Promise. This was the largest healing trip ever conducted by Freedom Promise and the Align MD Foundation was proud to be partner.
One of our primary goals is to assist the Cambodian Hope Organization (CHO) to develop primary health care clinic in Poipet Cambodia.
Align MD Foundation sent a team of executive health care providers on this trip to meet with the leaders of the Center for Disease Control in Cambodia, Chief Executive Office of CHO and numerous church and local Christian leaders.
Dr. Mark Green, founder of Align MD noted, "Our role is to become a quality partner in the development of a primary care health clinic in Cambodia as a part of our vision to love God by loving our neighbor. We came to offer our expertise in process development and the practice of emergency medicine to help with the challenges of staffing a clinic to heal the people of Cambodia.
Win Winegar, one of the leaders of the Cambodian Team from Align MD said, "The Cambodian people are in desperate need of our medical help and welcomed us with giant smiles and open arms."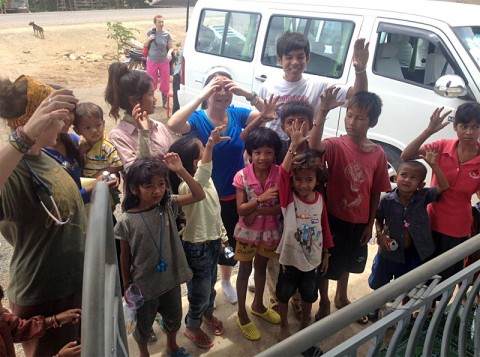 For more information the Foundation can be found at www.alignmd.com/foundation Freedom Promise . Align MD Foundation and CHO plan to meet again in Cambodia in January 2013 to work on the final stages of the planning and execution of the sustained primary health clinic in Poipet Cambodia.
The Align MD Foundation plans to provide physicians and healthcare practitioners to help staff the clinic on a continual basis offering our assistance anywhere possible.
About Freedom Promise
Freedom Promise is an organization with a calling to prevent human trafficking and child slavery.
More information on Freedom Promise can be found at www.freedomspromise.org
About the Cambodian Hope Organization
CHO is a Christian Non-Government Organization (NGO) with a vision to build a network of facilities where adequate mental, physical and spiritual needs are met.
More information on CHO can be found at: www.cambodianhopeorganization.org