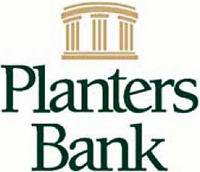 Hopkinsville, KY – Planters Bank announces its intention to acquire five Old National Bank branches in Princeton, Providence, Dawson Springs, Sebree, and Sturgis, Kentucky.

In connection with the acquisition, Planters is assuming all of the deposit liabilities of the branches, but is not acquiring any loans. The total deposits being assumed were approximately $92 million as of August 1st, 2012.

Plans call for the transaction to be complete within 90-120 days, subject to regulatory approval and the satisfaction of other customary closing conditions.

"Planters' growth has been strong and steady over these past 16 years," says President and Chief Executive Officer Elizabeth McCoy. "This opportunity to expand our presence further into Western Kentucky is a positive move both for the bank and these five communities."

Planters Bank is an FDIC-insured community bank with assets totaling $677 million at June 30th, 2012. The bank was founded in 1996 in Hopkinsville, Kentucky and expanded into neighboring Clarksville, Tennessee in 2002.

The bank offers a complete range of consumer and business banking services with three branches in Hopkinsville and five, along with a mortgage office, in Clarksville.



Sections
Business
Topics
Clarksville TN, Elizabeth McCoy, Hopkinsville KY, Planters Bank, Western Kentucky