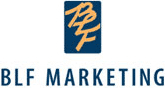 Clarksville, TN – The locally produced video "Crossroads of Change: Clarksville Tennessee 1861-1865" has won its third award, an Aurora Gold Award for outstanding video editing. The Aurora Awards are an independent and international film and video competition. Eligible projects include commercials, cable programs, documentaries, industrial, instructional, and corporate videos.

Rick Goodwin, owner of Goodwin Productions was notified of the win. Goodwin provided the filming, video production, editing, and post production services on the video. The script was written by Frank Lott and Tammy Dohner of BLF Marketing with local historian Greg Biggs.

Aurora Awards are unique in that the judging panel is comprised of past winners of one or more Aurora Awards. According to the organization's website (www.auroraawards.com) work is "judged by accredited and professional peers who know excellence when they see it."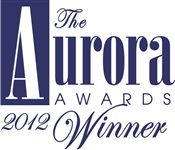 "Crossroads of Change" was judged in the Spring 2012 cycle of the semi-annual competition. In the critique provided with the award notification, the Aurora Awards judges noted the "Best elements" to be "Nice blend of old and new footage" and "Good content."
The film was recognized with two awards earlier in 2012. "Crossroads of Change" was honored with a bronze award from Summit Creative International, which recognizes and celebrates the creative accomplishments of small and medium sized advertising agencies and other creative groups with annual billings under $30 million. It received a Certificate of Commendation for "superlative achievement" in the Audio-Visual/Films category from the Tennessee Association of Museums (TAM).
"Crossroads of Change: Clarksville, Tennessee 1861-1865" is shown daily at the Fort Defiance Civil War Park and Interpretive Center in Clarksville.
About The Aurora Awards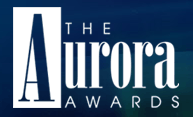 The Aurora Awards was founded in 1996. The Aurora Award judging panels are selected from award winning industry professionals from throughout the United States and abroad. The judging functions are performed by panels of working film and video professionals that are set up in major cities across the country. Most are writers, producers or directors qualified as previous award winners.
For more information, visit the website at: www.auroraawards.com.
Sections
Arts and Leisure
Topics
Aurora Awards, Auroro Gold Award, BLF Marketing, Clarksville TN, Crossroads of Change, Fort Defiance Civil War Park and Interpretive Center, Frank Lott, Goodwin Productions, Greg Biggs, Rick Goodwin, Tammy Dohner, Video