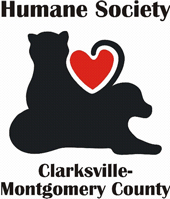 Clarksville, TN – Do you have a larger or small dog in need of being spayed or neutered but cannot afford to get it done. Then contact the Humane Society of Clarksville Montgomery County for half price Spay-Neuter Vouchers.
These vouchers are available to everyone. There is no documentation required. Other reduced pricing is available for all income levels. The regular voucher price is $60.00 for females and $50.00 for males. Through this offer, the voucher price is $30.00 for females and $25.00 for males.
There is a limit of five vouchers per family at these prices. Additional vouchers can be purchased at regular price.
The vouchers are good for dogs of all sizes. There is no extra charge for in-heat, pregnancy or cryptorchid.
For residents living in the 37042 zip code, bring proof of address (photo ID pus current electric or water bill) to receive an additional $10.00 off each voucher.
Make sure to tell your family and friends about this offer.
The vouchers are available at the Humane Society of Clarksville Montgomery County's office located at 940 Tennessee Avenue (the blue building on the hill behind Arby's on Riverside Drive). Office hours are Monday/Tuesday/Friday/Saturday 9:00am-2:00pm and Wednesday/Thursday from 4:30pm-7:30pm.
For more information call their office at 931.648.8042.