Topic: neuter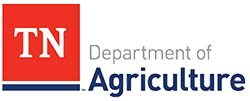 Nashville, TN – Tennessee specialty license plate sales help pet owners have access to low-cost spay and neutering services. Funds from the Animal Friendly – Spay and Neuter Saves Lives license plates go to Animal Friendly Grants, a program administered by the Tennessee Department of Agriculture's (TDA) Animal Health Division. The application period for grants is open until May 14th, 2021.
«Read the rest of this article»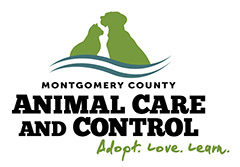 Montgomery County, TN – Montgomery County Animal Care and Control says October is Adopt a Shelter Dog Month, which means it's the perfect opportunity to help homeless animals in our community find loving, happy homes and here are some of the many ways you can help us celebrate this important time of year:
Adopt. If you are ready to open your heart and home to an animal in need, please consider adopting a pet today.
«Read the rest of this article»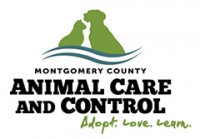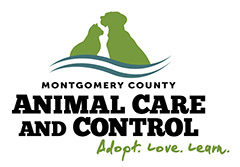 Montgomery County, TN -Montgomery County Animal Care and Control is waiving adoption fees during the week of Valentine's Day (February 13th-18th) to help unite pets with their sweethearts. Animals who are already spayed or neutered can go home for $12.00. Adoption fees will be waived for the entire week.
In addition, a discounted microchipping event will be held Saturday, February 18th from 10:00am to 4:00pm.
«Read the rest of this article»
Funding made possible through "Animal Friendly" license plate sales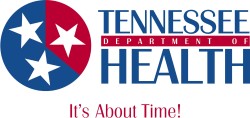 Nashville, TN – The Tennessee Department of Health is now accepting applications for the Animal Friendly Spay/Neuter Grant program.
Grants provided through this initiative support low-cost spay and neuter programs for dogs and cats in Tennessee and are funded through sales of Animal Friendly license plates. «Read the rest of this article»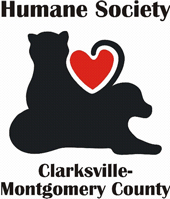 Clarksville, TN – Do you have a larger or small dog in need of being spayed or neutered but cannot afford to get it done. Then contact the Humane Society of Clarksville Montgomery County for half price Spay-Neuter Vouchers.
These vouchers are available to everyone. There is no documentation required. Other reduced pricing is available for all income levels. The regular voucher price is $60.00 for females and $50.00 for males. Through this offer, the voucher price is $30.00 for females and $25.00 for males. «Read the rest of this article»
Clarksville, TN – Clarksville veterinarian Dr. Ron Whitford went on the attack in a broadcast interview today responding to an email "smear" campaign that alleges he is a "dangerous vet, and could kill your dog," and says he will spend one million dollars of his own money to sue those responsible for the unfounded attack.
Whitford says he will sue for twenty million dollars, then after paying legal fees, will use the settlement to "Spay and neuter every animal in Montgomery County." «Read the rest of this article»
Clarksville, TN – An e-mail has been circulating warning of a "dangerous vet in Clarksville" and the target of this attack is Dr. Ron Whitford of the St. Bethlehem Animal Clinic.
The message is from a woman named Stacia Bearden, and details a story about a dog that was taken to Dr. Whitford's clinic where it was spayed. According to the email the puppy got sick and died.
After the puppy died, another Vet did an autopsy and determined that the original procedure was faulty because Dr. Whitford had used "zip ties" instead of "sterile sutures" to close off the arteries during the operation. The email goes on to warn everybody "not to use this vet, he could kill your dog."
Whitford is outraged. «Read the rest of this article»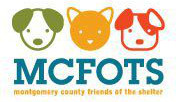 Clarksville, TN – Dr. Ron Whitford at the St. Bethlehem Animal Clinic has taken a pro-active approach to helping control the animal population in Clarksville-Montgomery County. Considered one of the best in his field, Dr. Whitford has secured grants that are available to pet owners who delay getting their pets spayed or neutered because of the cost.
"We've been hearing about a spay-neuter clinic here for years, and we still don't have one, so I decided to find the grants that are out there so we can get this problem under control." said Whitford.  "Working with the Montgomery County Friends of the Shelter, we're getting the word out to pet owners that you can afford this procedure, and you need to take responsibility for your pet and get this done." «Read the rest of this article»
Clarksville, TN – Liberty Park opened yesterday morning at dawn and Clarksvillians were ready and waiting for the opening of the park areas of the new Clarksville Marina.
Fishermen were the first on hand. They had been eying the pond for months looking forward for the chance to be one of the first anglers to try their luck there. By 10:00am around 20 anglers had staked out their positions around the banks.
«Read the rest of this article»


Clarksville, TN – In an effort to reduce the risk of the spread of possible disease in canines in Montgomery County and to reduce the number of aggressive dog incidents, the City of Clarksville Parks and Recreation Department is requiring that all dogs entering the off-leash bark park at Liberty Park have the following vetting: Rabies vaccination, parvovirus vaccination, distemper vaccination and be spayed or neutered. «Read the rest of this article»