Clarksville, TN – On September 28th, 2012, after receiving a DCS referral, Detective Tyler Barrett responded to Vanderbilt University Medical Center in reference to a two month old male child who had been brought in for treatment of multiple fractures.
It was conveyed to Detective Barrett by the child's mother the infant was uninjured when dropped off at Jessica Watkins' 527 Gingko Drive residence around 8:45am. Watkins is a child care provider. The mother received a call from Watkins around 2:18pm, telling her something was wrong with the infant's leg and that it was swollen.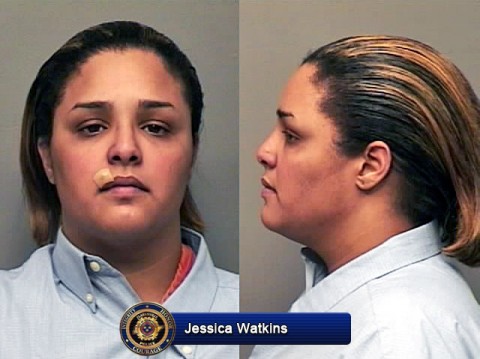 The mother picked up the child, took him to Blanchfield Army Community Hospital E.R. at which time, the child was transferred to Vanderbilt.  Upon examination it was determined the child had a broken femur, tibia, clavicle and humerus.
During an interview by Detective Barrett, Watkins admitted that when she snatched the child from the car seat, there was a pop, but did not realize the child was injured until after the mother took the child to the hospital.
Detective Barrett secured an Aggravated Child Abuse warrant on October 12th, 2012 for Jessica Lee Watkins.
Watkins turned herself in to the Montgomery County Jail around noon, October 13th, 2012.
Jessica Watkins
Name: Jessica Lee Watkins (H/F)
DOB: 12/27/78
Given Address: 527 Ginkgo Drive, Clarksville, TN
Arresting Officer: Danielle Williams
Charged With: Aggravated Child Abuse
Booked Into: Montgomery County Jail
Bond: $50,000.