On Behalf of the Montgomery County Sheriff's Office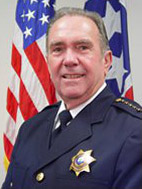 Montgomery County, TN – Visitation for Montgomery County Sheriff Norman Lewis will be Thursday, October 18th from noon to 7:00pm and Friday from 10:00am to 1:00pm at First Baptist Church of Clarksville, TN.
The funeral will be held on Friday, October 19th at 1:00pm at the church. Burial will be in Pleasant View Cemetery in Houston County, TN.
In lieu of flowers, donation may be made to the Shriners Children's Hospital, 2900 Rocky Point Drive, Tampa, FL 33607.
Please keep the Sheriff's Office employees and the Lewis family in your thoughts during this difficult time.
To make online condolences please visit http://neal-tarpley.com/obituaries.html